I received a new pair of shoes in the mail on Tuesday.
It was a big day in a man's life — especially one with few footwear options. I am not one to hoard shoes, go Imelda Marcos, either, and fill closets with shoes for all occasions.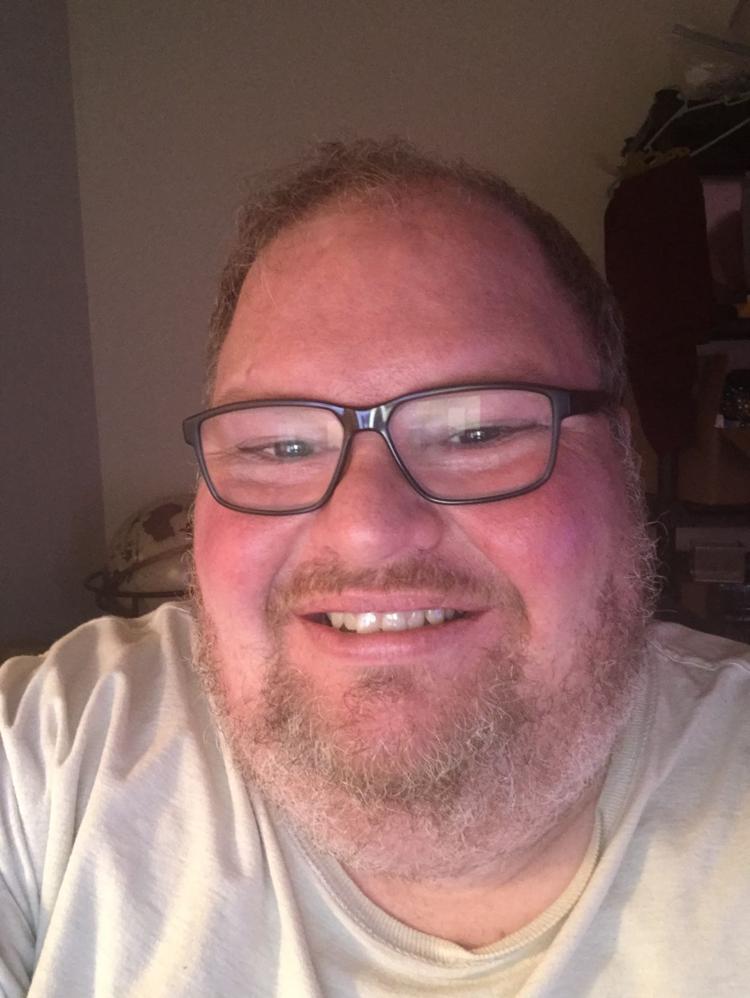 I have gray New Balance for everyday wear, a white/dirt colored pair for all of the outdoor chores I don't do and the classic black New Balance for my swanky nights out at formal dinners I am neither invited to nor care to attend.
I should have bought stock in New Balance since it has been those shoes I have worn for years and years and years. It is one of the few brands of shoes where my wide, outwardly-leaning feet don't come tearing through the sides. 
But on Tuesday, I got a pair of brown shoes, completing the Murphy rainbow of footwear for all occasions.
The last pair of brown shoes I owned, at least I think, were a pair of mammoth boots given to me by Santa Claus circa 1986. 
A clumsy fella since birth, these boots made me wobble and waddle and must have weighed as much as a Toyota Yaris. But that didn't stop me from showing them off at Christmas Mass shortly after removing them from the box.
Why my parents didn't take a ruler to my head and tell me to put the monsters away for more conservative footwear for the annual Christmas Mass I will never know. It was a recipe for disaster from a chef all-too-familiar with clumsy disasters.
Our church in Peekskill, N.Y., was not like many Catholic churches. We had no cathedral or pews, but an open room with chairs. The altar sat at one end with three steps leading from the gallery to the altar. On each side were similar chairs for altar boys and girls to sit during Mass.
Catholic Mass is an exercise in memorization and lots of leg-muscle use. Even without pews, there is constant movement — stand, sit, kneel (in churches with pews), stand, kneel, kneel, sit, stand. You can tell the old-timers for they start the kneel seconds before it's actually time to kneel.
The job of altar boys, among others, were to lead the priest into Mass while carrying a crucifix and candles. Usually there were two or three altar boys, two with candles and one with a crucifix.
At the end of the service, those same altar boys do the candle walk in reverse, descending the three stairs and leading the priest out of Mass to greet those who hadn't yet left.
And so it was on Christmas Day 1986. After Santa Claus' bounty had been sifted through, wrapping paper strewn asunder and time ticking down, it was time to depart for church.
They were counting on my 12-year-old self for my altar-boy duties and Mom's playing in the folk band. We had to get there, but the five-mile walk down Route 202 was obviously out.
A neighbor sprang into action as we, including me and my God-awful mammoth boots, hurried toward the church.
I robed up, put the wooden cross around my neck and clod-hopped my way to get the candle. Heck, it sounded like a thunder clap each time my bulbous backside applied pressure to booted foot on the marble floors. 
Now, putting me in charge of a lighted candle anywhere in the vicinity of other living beings is an exercise in futility — even in the finest, most worn footwear. It was downright lunacy to send me in those clod-hoppers.
But the lead-in went flawlessly. The Mass lasted an eternity — Christmas Masses usually did since it attracted the biggest crowd of the year. 
With a final, "Go in peace to love and serve the Lord," from the priest, it was go time. 
DOWN GOES FRAZIER! DOWN GOES FRAZIER! DOWN GOES FRAZIER!
The candle javelined down the center aisle as I, bulbous hindparts and massive boots, did a tuck-and-roll into the front row of octogenarians. 
Onlookers were horrified, offering me assistance while wondering through laughter if I was OK. I'm sure Mom in the folk band lost it as well — laughter, that is. The priest went straight for the extinguished candle that came to rest about 15 rows down the center aisle.
I looked at those boots. Then the crowd around me. Then  I looked at the boots again. I lifted myself up, saw no visible signs of blood or exposed bones, and clodded down the aisle in rosy-red embarrassment.
I never again wore boots to church.
I scorned brown shoes ever since.
Until now with my brand new brown shoes.
Just keep the lighted candles hidden.