This is slightly late, but Thursday, Jan. 9 was "Law Enforcement Appreciation Day" and I thank everyone in law enforcement for serving and protecting the community.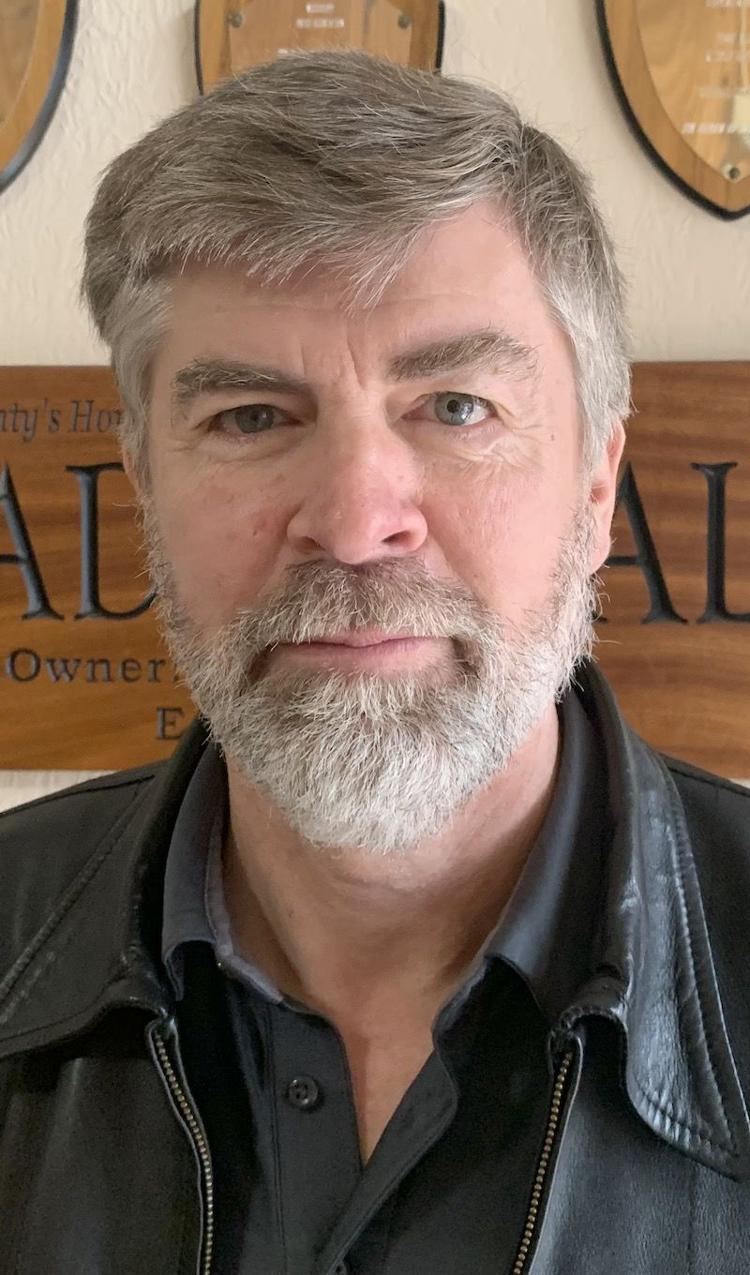 I'm especially thankful for our new sheriff, Joe Berlin, who couldn't have gotten off to any better start in his career as the sheriff of Jones County. Before the man even "officially" took office, he personally made the call that got the hit-and-run suspect James Cory Gilbert to turn himself in. Gilbert is accused of hitting South Jones Elementary teacher Mashayla Harper's car, who was on her way back from her own baby shower, then fleeing the scene, thus leaving Harper, who was seriously injured, to die. Tragically, her unborn child did die and Ms. Harper probably would have suffered the same fate if County Attorney Brad Thompson hadn't been in the area hunting, offering him the opportunity to come to her aid. Ms. Harper, who by all accounts is a beloved teacher, is recovering and has the prayers of the entire community behind her, including mine.
She also has the prayers of much of the country and even the world behind her because Mark Thornton's story about the tragedy was picked up nationally by Fox News, People Magazine, CBS, The New York Post and hundreds of other national outlets. This is also the second story that we have had since I purchased the Leader-Call in 2012 that has gone international, as Mark's story and photos were also picked up by the Daily Mail and Metro out of the United Kingdom.
That all happened before Sheriff Joe officially took office on Monday, Jan. 6 at 12.01 a.m. And, not surprisingly, Berlin and his team were awake and on the job at 12.01 a.m. on Monday, Jan. 6, making the first time we have had a working sheriff in more than a decade. And boy, did Sheriff Joe and his staff hit the ground running.
A mere two days after taking office, Joe and his team were front and center in the arrest of fugitive Ralston "Roscoe" Keyes, who had shot at JCSD Deputy Matt Bailey a week earlier, putting a hole in the windshield of Bailey's cruiser. And here is what the people of Jones County should really appreciate about this new sheriff: Not only was Joe physically at the scene in body armor playing an active role as a working sheriff, but in the aftermath of the arrest, Berlin didn't go live on Facebook to boast about it. Actually Sheriff Joe did the opposite. He gave all the credit to others.  
Berlin humbly told reporter Mark Thornton, "The Marshals took control … we just used the armored vehicle to help out." He added, "It's a great blessing to see everyone working together to take someone who was very dangerous to the public off the streets without anyone getting hurt." That, Jones County, is an attitude of professionalism and teamwork that has been missing at the top of the JCSD for quite some time, and we should all be very glad Sheriff Joe has brought it back.
There was some video of the arrest of Keyes, shot by Mark, and put on our Facebook page with a warning about explicit language. The video shows property owner Grady Payne getting in Keyes' face, using a foul world and telling him he would shoot him if he ever stepped foot on his property again. This video caused a firestorm on our page, with a number of people criticizing Payne as well as Sheriff Joe for allowing Payne to speak to Keyes.  
Sheriff Joe issued an apology over Facebook for the incident, but he shouldn't have because he had nothing to apologize for. Grady Payne has nothing to apologize for either. The only person who should be apologizing for anything is Roscoe Keyes, who shot at a law enforcement officer and then hid in the home of Grady Paynes' granddaughter. If I had an armed felon hiding in my granddaughter's home, I would have threatened to shoot him, too, and I can assure you I would have dropped a lot more F-bombs than Payne did on that video.  
The people who are complaining about the actions of Payne or Berlin — who, by the way, quickly moved Keyes away from Payne as soon as he realized that Payne was threatening him — are either thugs or just plain stupid. Keyes is the only guilty party in all of this, and if you don't want to face hostility like Keyes faced, then don't shoot at a cop and then hide in some innocent person's home. While you are at it, how about you get a job and quit committing crimes altogether?  Just an idea if you don't want people mad at you.
I'm going to offer Sheriff Joe this one piece of advice which, for his own sanity, I hope he will heed.  Being the publisher of the local newspaper isn't much different than holding a high-profile public office like Berlin does. Both of us are going to take constant criticism, and it really doesn't matter what we do because you can't possibly please everyone. And, if you try to please everyone, then you will please no one. 
So, here is the advice based on what I learned many, many years ago, and believe me, it's the only reason that I have kept my sanity: Don't pay any attention to your critics. You are going to have them no matter what you do, so don't worry about them. Don't apologize when you haven't done a damn thing wrong.  (Do apologize when you have … but only when you have.) Realize that you are going to have haters just from the nature of the job. Your political opponents and their supporters are going to criticize you no matter how good of a job you are doing (just ask President Trump) as are many of those you arrest (along with their friends and family) … Heck, these same people criticize us for reporting about it. But let them. It's all meaningless noise that won't affect your life unless you let it.
Stay off Facebook … at the very least, don't read the comments about JSCD stories. You're predecessor proved that being obsessed with Facebook is a bad, bad thing. Don't try to please everyone, or anyone, for that matter. Just keep doing your job professionally, diligently and honestly. The people who matter in this county, the voters (our readers) will not only appreciate your efforts, but they will support you because of those efforts. 
If we learned anything from the saga of Alex Hodge, it is this: The silent majority is a real thing. The people who go to the polls, don't spend their time arguing and criticizing on social media. No, those people just pay attention to what is really going on. They are smart and they know when a story is based on facts and real journalism and what is simply nonsensical social media noise. They proved that in the Republican primary in Jones County.  
So, thank you to Sheriff Joe and the entire JCSD for getting off to such a great start in 2020. Thank you Chief Tommy Cox and the entire LPD, including former (and possibly future) sheriff candidate Macon Davis, who recently accepted a position with the Laurel Police Department. Thanks Chief Bruce Russell and the EPD, Chief Tony Hosey and the SPD, Chief Jimmy McCoy and Soso PD and all law enforcement inside and outside of Jones County. We appreciate all that you do.
Jim Cegielski is publisher of the Leader-Call. He lives in Laurel.