The last few days of 2019 are upon us. It is not only the end of a year, but the end of a decade. Those awkward teen years have come and gone and now we begin what will hopefully be another "Roaring Twenties." Thanks to President Trump, the decade will get off to a roaring start. And, maybe, if the country can get its act together and stop trying to take down the greatest president since Washington, this time the decade won't end with a resounding crash.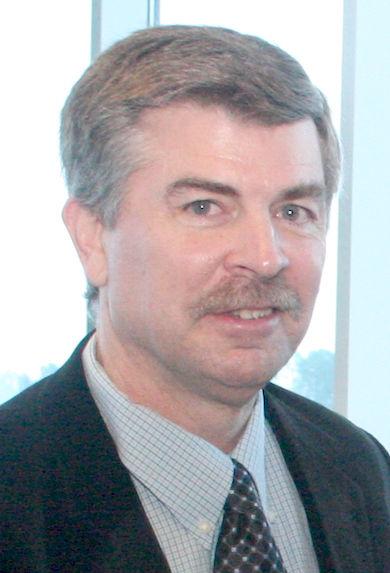 But before we start worrying about the end of the decade, let's focus on what we can expect in the coming year. Let me remind you that my prognostication skills have proved to be Nostradamus-like in the past. 
I started making predictions on Jan. 28, 1986. It was on that day, I was watching the launch of the space shuttle Challenger on a TV while at work. As soon as I saw the shuttle explode in mid-air, I turned to my co-workers and said, "I'm going to predict that no one could survive that." Sadly, I was correct. But once again, it proved my prognostication skills were a powerful force of nature.
And, if you need any further proof of my supernatural predicting abilities, you only need to go back and listen to the SuperTalk election preview show that I co-hosted back in October. During that show, while talking to state Sen. Chris McDaniel, I think I shocked the world as well as McDaniel himself, when I predicted that not only would McDaniel hold on to his seat but that he would retain it in a landslide victory. A simple internet search will verify that I nailed it.
With that kind of prognosticating resumé, you will want to pay very close attention to my predictions for 2020.
Prediction 1: On Jan. 6, Joe Berlin will walk into the Jones County Sheriff's Department for the first time and find that not only is the building completely void of furniture and supplies, but attached to the wall will be a notice that rent on the building is due on the first of each month and that rent payments should be made out to "B-Clean LLC."
Prediction 2: On Jan. 14, during a Democrat presidential debate in Des Moines, in an unfortunate slip of the tongue, former Vice President Joe Biden will refer to South Bend Indiana Mayor Pete Buttigieg as "Pete Bootygay," causing a firestorm of criticism from the left-wing media. While attempting to apologize for the gaffe in a subsequent interview with CNN's Erin Burnett, Biden exacerbates the situation when he inexplicably leans over and sniffs Burnett's hair.
Prediction 3: On Feb. 3, Buttigieg wins the Iowa primary by winning a measly 19 percent of the vote. Joe Biden is second with 18 percent while Bernie Sanders and Elizabeth Warren take 17 percent each. A week later, Buttigieg is narrowly defeated by Sanders, who wins the New Hampshire primary with a whopping 17 percent of the vote. By the time late February rolls around, excitement for the Democrat candidates has diminished to the point that R&B singer Peabo Bryson wins the South Carolina primary with 37 write-in votes.
Prediction 4: On Feb. 16, after several delays, House Speaker Nancy Pelosi announces that she still hasn't decided on whether to send the articles of impeachment to the Senate because she is "worried that the Republican-controlled Senate will make a mockery out of the hearing, thus soiling our Constitution and the will of the Founding Fathers of this great nation."
Prediction 5: On Feb. 17, Founding Fathers James Madison and Thomas Jefferson climb out of their graves and beat the living tar out of Nancy Pelosi, Adam Schiff and Jerry Nadler.
Prediction 6: On March 21, LL-C columnist Harvey Warren writes a column in which he lets it slip that minorities may actually be doing better under Donald Trump than any president in history, but is quick to add, "Blacks should still vote Democrat "because he's sure that the Democrats will eventually come through on the promises they have been making for the past 100 years … Oh, and don't forget that Republicans are all racist."
Prediction 7: On May 9, The Washington Post reports that President Trump is very likely trying to steal the 2020 election, according to an unidentified source who overheard someone who sounded like Trump talking in a bathroom stall at Spago. The unidentified Trump sound-alike was overheard talking about "a complimentary bottle of Russian vodka."
Prediction 8: On May 10, Nancy Pelosi announces that Adam Schiff will lead a House inquiry into whether they should hire special outside counsel to investigate the charges into "Trump's Vodka-Gate" or whether they should simply skip all that and proceed directly into an impeachment hearing.
Prediction 9: On May 11, U.S. Rep. Maxine Walters of California asks, "How many times are we allowed to impeach the racist SOB?"
Prediction 10: On June 30, MSNBC's Rachel Maddow hosts a three-hour special report titled "Helter Skelter II: Trump's connections to the Manson murders."
Prediction 11: On July 16, after no clear winner has been selected in the Democrat primaries, Democrat operatives hatch a plan to have Hillary Clinton ride a white horse out on the Fiserv Forum stage in Milwaukee and accept the surprise nomination to be the Democrat's candidate for president. The stunt goes horribly wrong when the former First Lady steps in a pile of fresh horse dung while dismounting and suffers a life-threatening brain injury.  
Prediction 12: On July 19, after 117 votes and three extra unscheduled days of the convention, Alexandria Ocasio-Cortez takes to the stage and makes a long-rambling statement about how "super delegates aren't really super because they can't fly and don't have x-ray vision," and that "if we would all just come together to elect Bernie Sanders then he would make sure that health care and college education and food and video games and some really nice shoes and make-up and stuff would all be free for everyone including undocumented aliens as well as space aliens." By the time she finishes her 120 minutes of nonsensical gibberish, exhausted delegations make Socialist millionaire Bernie Sanders the Democratic nominee for president.
Prediction 13: On Oct. 31, it is revealed that Democrat nominee for president Bernie Sanders died of natural causes back in May and since that time, his handlers, with the aid of some sunglasses and a room freshener, have simply been propping him up to make it seem like he was still alive. The revelation explained why Sanders performed so poorly against Trump in their debates.
Prediction 14: On Nov. 3, the twice-impeached, Charles Manson-loving Donald Trump wins re-election in a landslide. In a record-breaking tally, Trump wins every state except California and New York, where the deceased Sanders takes 80 and 70 percent of the vote, respectively.
Jim Cegielski is publisher of the Leader-Call. He lives in Laurel.