Last month, I got the urge to minimize some things. By minimize, I mean cleaning out closets and drawers of junk that have been accumulating over the years, basically taking up space. It was my spring cleaning, but in winter.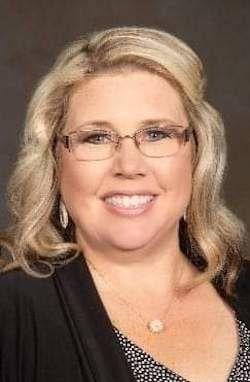 I was motivated to throw away as much as I could, pledging to never again let this much stuff collect. I started with the dreaded kitchen drawer. You have trouble even opening it up because there are so many things piled in it, things we keep "just in case." Pliers, tape, string, batteries, mouse traps, thumb tacks, owner's manuals to every electric appliance ever made, dog collars, etc. 
Doesn't everyone have one of those drawers?  
I was feeling pretty good that day, filling up garbage bags left and right. I was motivated. I moved on to the storage cabinet of my bedroom dresser while the momentum was flowing. It was there that I was stopped in my tracks.  
Tucked away beside my precious NASCAR memorabilia (which would never go in the trash, by the way) was a small hand-painted gray jar. I recognized that jar as a gift from Mother's Day from a few years ago. Written on the lid were the words in the handwriting of my "almost" 20-year-old daughter, "Things I love about you."
I remember getting this gift from her that Mother's Day, but its significance was different on this rainy cleaning day for some reason. Maybe I expected a gift like this all those years ago on that special day, but I took it for granted. Maybe hidden unexpected reminders are the best.  
For whatever the reason, my eyes began to get misty as I opened the lid to that jar and began reading what my daughter had tucked inside on tiny handwritten notes. Expressions of love from a young girl to her mother. Things that a mother doesn't even really realize that her daughter would notice.  
Thoughts of gratitude: "I love how you take care of me when I am sick" ... "I love the way you always make sure we know you love us" or something as simple as, "I love when you scratch my back." Thoughts of adoration: "I love how dedicated you are" ... "I love your love for people" and "I love the way you can coach anyone through any situation." Thoughts of awareness: "I love when you ask me if your outfit looks cute" ... "I love the way you always sing loud" and "I love the way you love NASCAR."  
But my favorite tiny message was the one that said, "I love how you always smell the same." To me, that was an acknowledgment of familiarity. She finds comfort in the fact that she knows when I am near and feels safe in my presence. She notices the smallest things about me, things that I didn't even realize about myself.  
This was a jar full of only good things about me that she loves. What if she had given me a little container full of things that she didn't like so much? Things like how she wishes I would cook more, like other moms. Or how she wishes I was better at math so I could help her with her homework. 
I wonder why, as a society, we are so quick to point out the negatives in people instead of building them up? I am so thankful that she chose to speak love into me instead of reminding me of my negative traits, that I am already all too mindful of. I recognized what I felt as I read those little scraps of affirmations. It encourages my soul to know that my daughter recognizes all of these positive things on her own and wanted to share her thoughts with me.  
This gift brought awareness to me about just how closely she has been watching me and my actions over the last 20 years. It is a reminder (to all of us, really) that someone is always watching. People, especially children, hear the things we say, what we do, our attitudes about other people, how we care and show compassion. 
On the flip side, they also observe when we don't show compassion or use nasty words about others or have feelings of hate. They notice what we watch on television, what music we listen to, how we take care of ourselves and how we treat others. Gifts like this simple little jar remind me to always be on my best behavior so that I can be the best example I can be to those little eyes and ears around me. Although those eyes and ears are not so little in my house anymore, it is still crucial that I remain constant, steady and unwavering in my character to provide the stability that my family needs.   
As you go through your day today, ask yourself what would be written on scraps of paper in your jar from those around you? And maybe just as importantly, what items will you place in someone else's jar?!
Dr. Rhonda Smith is a Licensed Clinical Social Worker at South Central Regional Medical Center. Email her at rsmith@scrmc.com.