For almost a year now, my younger daughter, Alison, had been telling me to keep Friday, March 15 open on my calendar because it was "National Match Day." I'd never heard of "National Match Day," but I saved the date as I was told to do … because when you're grown daughter tells you do something, you just do it.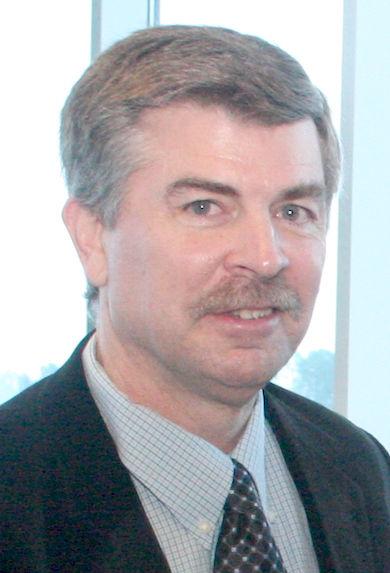 Alison and her husband Jonathan are fourth-year med students at University of Mississippi Medical Center, and I knew that they had been traveling around the Southeast interviewing with various medical residency programs, trying to land a spot that would take on both of them as a couple. However, I still didn't really understand what "National Match Day" was until it rolled around.
UMMC's match day events were held in front of a packed house at Thalia Mara Hall in downtown Jackson, and I soon learned that events like the one I was at were being held everywhere around the United States. Who knew?  
As it turns out, "National Match Day" is exactly like the NFL draft, except it is for doctors. As the class president at UMMC put it, "It's like the NFL draft, but instead of million-dollar signing bonuses, we get to go work for the next three years for $6.20 an hour."
It actually is quite amazing.  On March 15, every medical student in America from the Class of 2019 found out where they would spend the next three-plus years doing their internship and residency. Well, at least the students who "matched" did.  Students who don't match have to try again the next year, which has to be as devastating as being an offensive lineman for the Crimson Tide who doesn't get drafted.
If I got it right, the graduating students list their choices for training programs in order of preferences, and then the training programs list their choices of students they want in order of their own preference. Then, everything gets fed into a computer system and, voila, the high-tech matches are made all at the same time.
Then, everyone who matched somewhere showed up on March 15 at their designated ceremonies to learn where they would be heading, with some getting their top choice and some getting anywhere from their second to 60th choice.  
It is all quite nerve-wracking for both the students and their parents, who have no idea where their kids will be heading to. Alison and Jonathan would not tell us what their top choice was, but I was really hoping that they would be staying close to home, preferably Jackson.
I'd already lost my older daughter to the bright lights of New York City and still suffer from moments of empty-nest depression syndrome. My only saving grace was knowing that my younger daughter was only an hour-and-a-half away if I needed a quick kid fix.  
The UMMC match day ceremony was like nothing I had ever attended. Names were picked at random, and once your name was called, the student walked up on stage, placed $5 in a doctor's bag, was handed a note telling them where they were headed, and then walked to the microphone and told the audience. Many students started crying, either from elation or disappointment — it was hard to tell. (I'm assuming most were from elation … at least I hope so.)  
We were hoping that Alison and Jonathan would be the last names called because that person or couple walked away with the doctor's bag full of cash. They made a good run at it, but they were finally called to the stage with about a third of the names left to go. They both threw their $5 into the bag and grabbed their note. I could see the elation on their faces as they walked up to the microphone and announced that they were heading to Wake Forest Baptist Medical Center in Winston-Salem, North Carolina.
Now came the hard part. I was devastated, but I didn't want to ruin their moment. I was fighting back tears thinking about them being gone for at least the next three years and possibly forever. I tried to hold back the tears at Alison's wedding and failed miserably, but this time, I knew I had to pull it together and dig deep to pull out some of my best acting.  Fortunately, I did.
As it turns out, Wake Forest was Alison and Jonathan's first choice, and even if they hadn't matched there, most likely they wouldn't have stayed at UMMC in Jackson because it was their fourth choice.  
I've come to grips with the fact that they will be leaving for the next three years. However, they have promised that they will be returning to Mississippi, once residency is over.  
There were some other lucky parents from Jones County who don't have to bid their medical student children farewell. Anna Bryant (Pediatrics), Jonathan Glaze (Ophthalmology), Matthew Martin (Radiology-Diagnostic) and former West Jones star quarterback Ben Stevens (Otolaryngology) are all doing their training at UMMC. Caleb Martin (Emergency Medicine) also decided to torture his parents as well by doing his training at the University of Virginia in Charlottesville.
Congratulations to all of our Jones County UMMC grads on their matches. And here's hoping (for the sake of their parents) that all of them come back to Jones County to start their practices.
Jim Cegielski is publisher of the Leader-Call. He lives in Laurel.