Editor's note: Jack Hammett has joined the staff of the Leader-Call as a general assignment news reporter. He is still thawing out from his last home in Minnesota, but the sunny Southern skies welcome him back home.
It was by way of some cosmic slingshot that I arrived in Mississippi, my birthplace, not long ago. I've heard it called "the Saturn return," wherein the young adult spends the closing moments of their youth setting themselves on the proper path. If the analogy is to be followed, I took the full orbit, swinging up to Minnesota and falling, after two freezing years, back to the Great American South.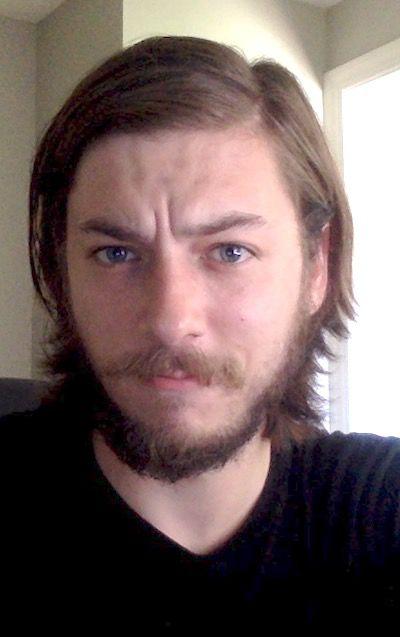 But astrology is lost on me, like most things with no empirical basis. Here's something with empirical basis: there is a lot of snow in Minnesota. There is not a lot of snow in Mississippi. I will praise the fat baby Jesus every day there isn't.
I moved to Minnesota for work, and I did work. I'm already seeing some major differences between my work in the two states; I can now live among a cohesive network of people. For instance. Minnesota's snow drives folks back into their caves for six months out of the year. Minus-40-degree polar vortexes notwithstanding, the news operations were large and lonely. This idea that I can take root among like-minded friends is more appealing. 
Consider supporting and befriending your local journalists. As far as I can tell, The Laurel Leader-Call has set itself apart from the corporate publishing houses over yonder. There's been a lot of talk since 2016 about the media's devil horns and spiked tail. 
I've rarely if ever seen the discussion include local storytelling. Local journalists are not enemies of the people — they are the people. After all, the broadcast news we see distorted from its original context is often air-lifted right off the street level. People like those at the Leader-Call did the footwork. It's a "trickle up," so to speak.
Willie Tubbs, a journalism mentor of mine, once said independent operations like these are becoming more successful publications than the corporate-owned. I agree. I've seen both ends. It would seem The Local News, as it were, is having its own Saturn return. 
Further, Mississippi news in particular has been getting around. Two journalists I know personally have had their photographs circulated throughout the country, reaching as far as The New York Times. 
Another example is Rory Doyle, a photographer in Cleveland, works on an ongoing project called "Delta Hill Riders." His photographs of the black cowboys on the Mississippi Delta have earned him innumerable international accolades. I highly recommend giving it a look. Storytelling like this makes me proud to stand again where I once lived.
I'll always remember Minnesota somewhat fondly. It snowed there this month. A cool mid-October breeze will sometimes roll through here and remind me of that dry cold I lived in for two years. I only hope the South's tornadoes don't whip me up and toss me back along the Mississippi River too soon.
I couldn't be more excited, freaked out, shellshocked or other such adjectives to have the Leader-Call take a chance on me. I think I'm going to like it here.