House members returned to Washington this week to continue working toward impeaching President Trump. The 24/7 news cycle is cluttered with speculation about whistleblowers, leaks, and spies. A dozen 2020 candidates are lining up on a CNN stage to debate, and no one is talking about Michael Horowitz or John Durham. Who?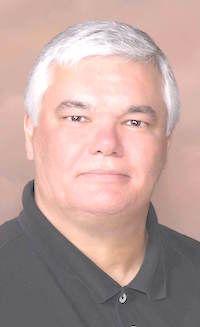 Those who receive their news primarily from mainstream media will likely be surprised when Horowitz's and Durham's respective reports come out. Who knew?
Justice Department Inspector General Michael Horowitz has been leading a team to investigate alleged abuses of the FISA Court (Foreign Intelligence Surveillance Act) by the DOJ and FBI during the 2016 election. You may remember the FBI and DOJ applied to the FISA Court to surveil Trump campaign adviser Carter Page, among others, to find a connection between the campaign and Russia.
In hindsight, isn't it interesting that Obama's DOJ and FBI worked so diligently together to uncover dirt on the Republican candidate for president? From what we know, the FISA application to surveil members of Trump's campaign was based largely if not entirely on the so-called Steele dossier.
Former British intelligence agent Christopher Steele was paid by Hillary Clinton's campaign and the Democratic National Committee through the Perkins Coie law firm and Fusion GPS to find dirt on Donald Trump through Steele's intelligence contacts in Russia. Steele produced a dossier of uncorroborated and unsubstantiated allegations against candidate Trump that someone passed on to the FBI and DOJ.
Reports from Capitol Hill say Horowitz has completed the investigation and sent a copy to DOJ and FBI for review of classified information. After that review, the report will be sent to Lindsey Graham, chairman of the Senate Judiciary Committee for further investigation.
U.S. Attorney John Durham has been investigating the origins of the Russia investigation that evolved into Special Counsel Robert Mueller's investigation in the spring of 2017. Last week, Durham announced he was broadening the scope of his investigation to include activities through the spring of 2017.
 Coincidently, Attorney General Bill Barr and Durham have been talking with law enforcement officials in the U.K., Australia, Ukraine and Italy to connect dots of Russian interference in the 2016 election.
Mueller's report found no collusion between the Trump campaign and Russian interference which was the focus of the special counsel's charge. Now, other investigations are probing who else may have been involved and in touch with foreign actors to influence the 2016 elections. Could political or governmental entities sympathetic to Hillary Clinton's campaign have been involved with international meddling in the election?
As everybody wearily knows, Democrats and media have been plotting to impeach President Trump since the day after the election. We've plodded through the exploits of Stormy Daniels and Michael Cohen, and listened to Adam Schiff's gleeful claims of absolute proof of Russian collusion as well as Trump's never-ending ever-flowing stream of Tweets about fake news and witch hunts.
IG Horowitz's report is likely to come out around the end of this month. Now, that's scary! Durham's investigation is expanding and likely to continue for months. How will these and other ongoing investigations affect the impeachment movement? What if 2016 meddling dots begin popping up inside Washington? We don't know what we don't know, but we're likely to learn a lot between now and next year's election.
Daniel L. Gardner is a syndicated columnist who lives in Starkville. Contact him at PJandMe2@gmail.com.