The United Nations General Assembly began Monday, and leaders from around the world are meeting with each other and speaking to the General Assembly. This is sort of a big deal. President Trump has already met with Australian Prime Minister Scott Morrison as well as India's Prime Minister Narendra Modi. Some have been wondering whether Trump might even meet with Iranian President Hassan Rouhani this week.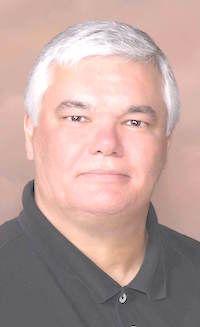 What headlines have America's press broadcast in anticipation of such a large gathering of world leaders? New York Times: "Brett Kavanaugh Fit In With the Privileged Kids. She Did Not." CNN: "Exclusive: US extracted top spy from inside Russia in 2017." Oops! Fake News alert! 
NYT's "news" story reported another allegation of sexual harassment by Kavanaugh when he was in college. They left out the part about the alleged victim's having no memory of the incident as well as her refusal to be interviewed. Turns out the person making the allegation is essentially a Democratic operator just trying to stir up more controversy and divide Americans.
And, CNN's "Exclusive?" correspondent Jim Sciutto reported the CIA had to pull a spy out of the Kremlin due to "concerns that President Donald Trump and his administration repeatedly mishandled classified intelligence and could contribute to exposing the covert source as a spy." Well Jim, there's a reason CNN got that "exclusive." It's not true. In fact, the mishandling of classified intelligence actually occurred inside the Obama administration in late 2016. 
Coincidently the Columbia Journalism Review released results of their annual poll: "How does the public think journalism happens?" One question asked, "Would you say you have a great deal of confidence, only some confidence, or hardly any confidence at all in the people running this institution?" Those institutions included: Military, Law Enforcement, Universities, Supreme Court, Executive Branch, The Press and Congress. 
The military garnered the most confidence and Congress, predictably garnered the least … almost. Interestingly, in this poll respondents expressed less confidence in the press than in Congress! Wow! How low can the press go? And, who is paying attention to all the major misreporting? 
A majority of respondents in the poll who identified as Democrat had a "great deal" or some confidence in the press, while more than 60-percent of those who identified as Republican had "hardly any confidence at all" in the press. Interestingly, according to the report, "42 percent of Democrats believe that the media does not have a partisan bias. Only 10 percent of Republicans believe the same." Well, that explains a lot! 
One other interesting note: well over half of those who believe America is heading in the right direction have no confidence in the press' credibility, and those who think the country is on the wrong track believe the press' news coverage, apparently even the fake news.
This past weekend, the press was obsessed with an allegation that President Trump had tried to bribe Ukrainian President Volodymyr Zelensky into investigating Hunter Biden's deals with a wealthy energy oligarch in Ukraine. Finally! A story about bi-partisanship! 
Hopefully the press will take a break from fake news this week if world leaders make any news. Nevertheless, Americans apparently have no confidence the press will shift from its negative coverage of Trump to anything short of a world war … which they'll blame on Trump, of course.
Daniel L. Gardner is a syndicated columnist who lives in Starkville. Contact him at PJandMe2@gmail.com.