On Monday, Aug. 24, I was a guest on the Dr. Phil show. The show was about racism and will be airing sometime in the near future, but I'm not allowed to talk about it. The show makes guests sign a release that contains the line, "I will not write a book, magazine article, or newspaper article (including internet articles) or publish or submit for publication any writing relating to behind-the-scenes of the Series, about my experience on the Series, real or fictional without first obtaining Producer's written consent".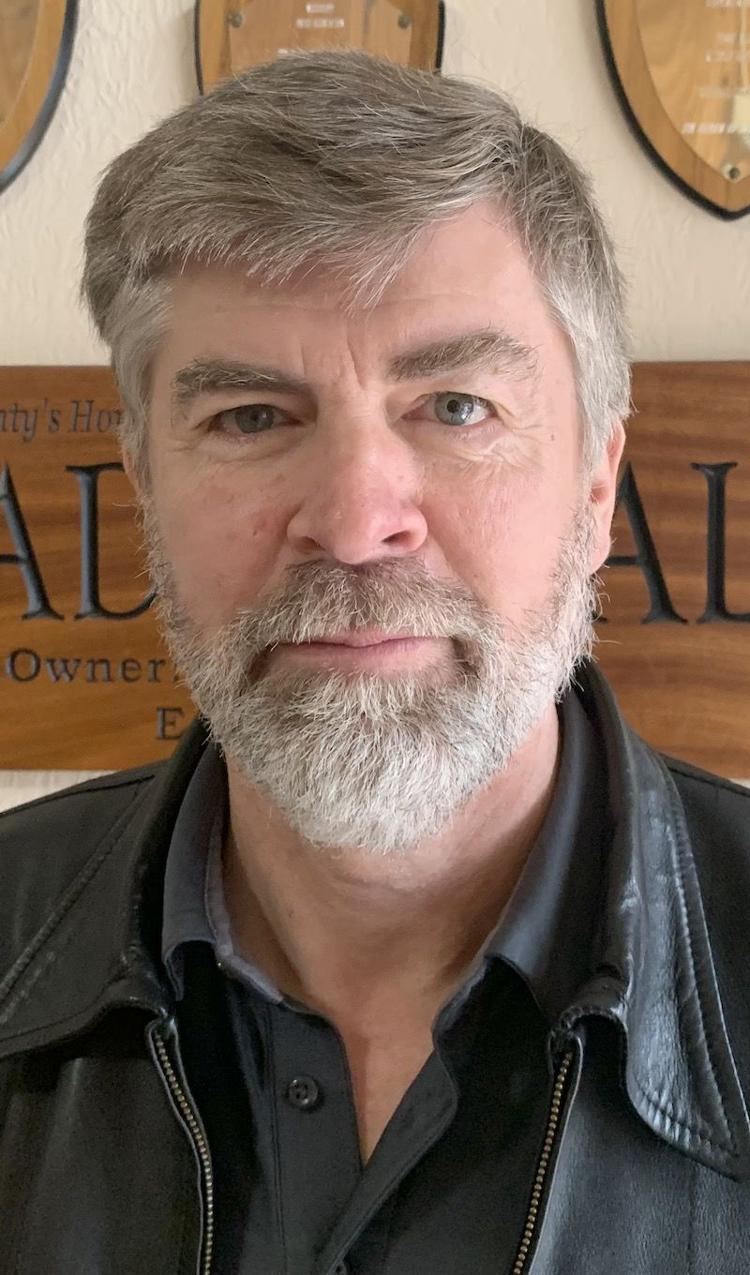 I requested that consent and received the following rather peculiar response: "Hi Jim, We are just getting clarification on your question and the upcoming air date. As soon as I have answers to both, I'll inform you. Thank you!"    
So there you have it. I'm not sure what kind of clarification is needed because the question I posed was pretty straight forward. "I would like to get permission to write about my appearance in my weekly newspaper column." I did them a big favor by playing the foil on their show about racism, and yet they have to think about whether I can write about it.
So, anyway, I can't get into specifics about the Dr. Phil show that I was actually on, but he has another similar show that he did call "America on Fire," which I can discuss. But let's start at the beginning.
Ever since I wrote a column titled "The War on White People," I've been getting correspondence and interview requests from an array of different outlets. The people at this newspaper can tell you that when I get one of these requests, I am quite aware that it is most likely a setup and that I am going to be portrayed as the token "racist" for having the nerve to stand up against the Marxist hate groups Black Lives Matter and Antifa. I turned one such appearance down … twice … before I ultimately decided that I can't preach in this column about how important it is to stand up for what is right and then dodge the opportunity to do just that because I'm scared of the blowback.
And, of course, these interviews go, for the most part, just how I suspected they would. One nationally known liberal host introduced me with the same contempt you might expect if he was bringing on the Imperial Wizard of the Ku Klux Klan. During these interviews, I invariably try to make the point that racism, while it most assuredly exists, it is not a white person trait but instead is a human trait and, in fact, Black Lives Matter is nothing more than a hate group whose members espouse racist hate speech themselves.
Incredibly, I have had multiple interviewers and their guests defend BLM as a "movement," not a group. They can call it whatever they want, but the fact of the matter is that the leaders of this group/movement have openly called for the murder of police officers, they have stood outside white neighborhoods and demanded that those people give up their homes and they encouraged their followers to beat small-business owners for trying to protect their livelihoods.   
I've been attacked for comparing BLM to the KKK, but they are actually quite similar. Both groups are based in hate because of the color of one's skin. Both groups try to scare and intimidate people. Just recently, a young couple was pulled from their car and beaten unconscious because of the color of their skin. If you didn't know that this was a story from two weeks ago, you would think that it was from the 1960s about the KKK. But it happened on Aug. 17 of this year when BLM members in Portland actually committed this heinous hate crime.  
I never get to say near as much as I would like to in these interviews, but there is a race war in this country, and it is being fueled by the left-wing media, Hollywood and people like Dr. Phil. This war was declared immediately after the election of Donald Trump. They have been pushing the idea that Trump supporters (all 62 million of us) are nothing more than backward, ignorant racists. They have been selling the idea that "Make America Great Again" means bringing slavery back, when what it really means is bringing manufacturing jobs back.  
It is no coincidence that Dr. Phil's sudden interest in racism, along with the rest of the country, is happening during the 2020 re-election campaign of President Trump. Democrats have been playing the race card during every election for decades now. However, they have hyped this one up on steroids, and they have done so for a very devious reason. 
There is just no way around the fact that President Trump, during his first term in office, has done more for Black people then the Democrat Party has done for them in 150 years. They want people to focus on racism so no one notices that it was President Trump who finally pushed through criminal justice reform. That it was President Trump who funded historically Black colleges. That it was President Trump who got millions off of food stamps. And it was President Trump who, pre-COVID, had the Black unemployment rate at historically low levels, with the median income on the rise. It's also President Trump who wants to give Black people the opportunity to send their kids to better schools and start their own businesses.
 Democrats and the left wing are pushing the "all white people" are racists narrative because they can't afford to have the focus be on reality, which is this: minorities were doing better under President Trump than they have ever done under a racist Democrat Party. A mass exodus of minorities from the Democrat Party would be the end of the Democrat Party, so instead, party operatives focus their efforts on fueling a race war.
People like Dr. Phil are accomplices in all of this. Interviewers can easily give heart-wrenching examples of racism being perpetrated on Black people ... but when I mention the white couple being pulled out their car and beaten unconscious by BLM, or BLM standing outside of white neighborhoods demanding that people give up their homes, then the excuse is made that it's just "a few bad apples." Well, why aren't the examples of white racism just "a few bad apples" as well? Why aren't bad cops portrayed as "a few bad apples?" Why in the 3 1/2 years since we had a Black, two-term president have all white people suddenly become horrible racists? It's nonsense and it's being used to keep Black people tied to a party that uses them for their votes and does nothing to better their lives.
Watch "America on Fire" and you will see Dr. Phil rant about "white privilege." It's a completely racist idea based solely on the color of one's skin. Does Dr. Phil think grossly obese white people are privileged? What about handicapped white people? Did the white couple who were pulled out of their car and beaten unconscious by BLM protesters pay enough of a price for their "white privilege," or do they still need to apologize for being white?   
And isn't it just a little ironic that Dr. Phil is ramming "white privilege" down the throats of Americans when his own biggest privilege (the privilege that turned him into a celebrity and multimillionaire) came at the hands of a billionaire Black woman?  
I hope the extremely white privileged doctor will let me tell about my experience on the show, but based on what I was told about my appearance and what really happened, I'm not holding my breath.   
In the meantime, I thank the readers of this column who continue to send my words to friends and family all over this country. You're the reason I'm being asked to do all these interviews … from Jackson, to Hollywood, to well, my God, Russia of all places. I am appreciative even when I'm being falsely portrayed as a racist. 
But we have to keep fighting against injustice. 
Keep fighting to tell the truth.  
And keep fighting to save the greatest country on earth.
Jim Cegielski is publisher of the Leader-Call. He lives in Laurel.