The week of the Fourth of July is supposed to be a happy one, filled with fireworks, grilled food, pies of all sorts and the fellowship of family and friends coming together to celebrate the independence of our great nation.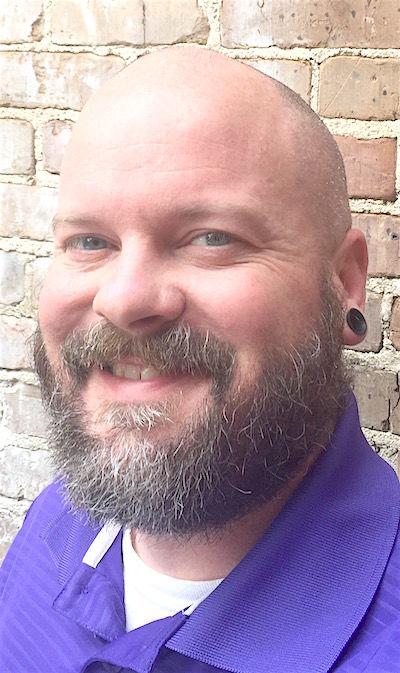 However, the Fourth of July week(end) of 2019 will be remembered in the world of sports as a truly sad one.
It started on Monday when Tyler Skaggs, a 27-year-old pitcher for the Los Angeles Angels was found dead in his hotel room. The police have said (as of this writing) that there are no signs of foul play or suicide. But Skaggs' cause of death has yet to be released to the public.
The crap-o-meter hit a high on Wednesday when a pair of icons for their respective sports moved on from this life.
Louisiana-Lafayette baseball coach Tony Robichaux, 57, died of a heart attack. Robichaux came to ULL after an eight-year stint at McNeese State (his alma mater). From 1995 through this past season, Robichaux led the Ragin' Cajuns to 12 regional appearances, four super regionals and the College World Series in 2000. Robichaux had a career record of 1,173-765-2.
Later in the day, on July 3, former Kentucky and New York Giants quarterback Jared Lorenzen passed away at the age of 38 after a battle with infections and heart and kidney issues.
Lorenzen (A.K.A. - the Hefty Lefty), who stood 6 feet, 4 inches tall and weighed more than 275 pounds, became a national sensation in his time leading the Wildcats. Not only was Lorenzen "hefty" he was also a southpaw and wore the No. 22 for Big Blue.
Lorenzen threw for more than 10,000 yards in his Kentucky career and also passed for 78 touchdowns and ran for 12 more.
After his career was over in Lexington, Lorenzen was picked up by the New York Giants in 2004 after failing to be drafted. Lorenzen earned a Super Bowl ring with the Giants following the 2007 season as the backup for Eli Manning.
The deaths of all three men are saddening, especially when you consider none was even 60 years old. And for Skaggs (not even 30) and Lorenzen (not even 40) it has made this memorable week a little less satisfying.
Of the three, I recall Lorenzen the most.
I knew Robichaux as the coach of ULL, but I wasn't at all familiar with Skaggs. However, the loss of both of these men is still very saddening.
Watching Lorenzen at Kentucky was always joyful to me because here was this dude who should be playing on the offensive line, and left-handed to boot, slinging the ball all over the field.
Lorenzen was the starting QB for UK in one of the most forgettable games in Big Blue history. And, also, one of the most memorable ones for LSU.
In 2002, the 14th-ranked (and defending SEC champion) Tigers made the trip to Commonwealth Stadium for an 11 a.m. kickoff against a Kentucky team that was nearly three-touchdown underdogs.
LSU led 24-14 early in the fourth quarter before Lorenzen and Co. mounted a furious comeback with the Hefty Lefty tossing a pair of TD passes.
After Lorenzen led Kentucky to tie the game at 27, he marched the Cats down the field and set up the go-ahead field goal with 11 seconds to play and UK leading 30-27.
LSU scored with no time left on a 74-yard hail-mary tip-and-catch by Devery Henderson as Wildcat fans began to tear down a goal post and Lorenzen and a teammate prematurely doused head coach Guy Morriss with a bucket of water.
I remember this ending so vividly because I was watching from my house in Tulsa, Okla., and when Henderson crossed the goal line, I went berserk!
I ran out of my house screaming like my head was on fire, and when I made it back inside a minute or so later, I somehow had managed to bloody my own nose.
That was a great moment for me and many, many LSU fans the world over, but it pales in comparison to the great loss suffered by Lorenzen's family and Wildcat nation.
After celebrating this country's independence, let's all take a moment to pray for three men, and especially their families, who no longer will be able to do so.
Guru Nichols is former sports editor of the Leader-Call.