First it was forcing out Jeff Bower.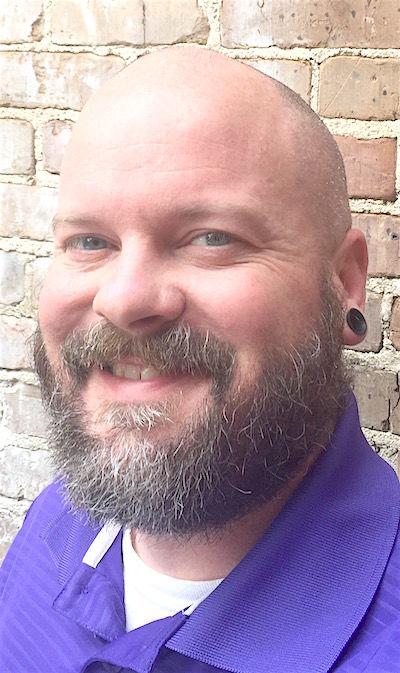 Then it was the implosion of the Ellis Johnson experiment.
Now, it's the non-hire of Art Briles as act No. 3 in the "Art of Stupidity" at Southern Miss.
Bower was arguably the best coach the Golden Eagles' football program ever had. He won 119 games in 17 seasons as head coach.
In his tenure, Bower only had two losing seasons and finished with a winning record in each of his last 14 seasons and won six out of 10 bowl games over that time span.
USM won four Conference USA championships under Bower and he was selected as the C-USA Coach of the Decade for the 1990s.
However, Bower, a former Golden Eagle quarterback, was forced out at USM by some high-up boosters who wanted a change and threatened to pull their financial support from the school if that change was not made.
The administration at the time should have let the money walk and let Bower keep coaching. But that's not how it went down.
Larry Fedora followed Bower and did a good job for a short stint before seeking greater exposure at North Carolina.
Then, act No. 2 in the "Art of Stupidity" happened when the USM administration decided to Ellis Johnson for his first stint as an FBS head coach.
The Johnson hire resulted in a disastrous 0-12 season and a downward spiral for USM football.
Todd Monken, an actual solid hire, was next in line as head coach and, after suffering through a 1-11 season in his first campaign, he got the Eagles back to their winning ways two years later with a 9-4 finish in 2015 before bolting for the NFL, where he is now the offensive coordinator for the Cleveland Browns.
Then came Jay Hopson from Alcorn State. 
Hopson turned around a downtrodden Braves' program into a perennial SWAC powerhouse in his four seasons in Lorman, leading The 'Corn to back-to-back conference titles in his final two seasons and the school's first bowl berth before coming to Hattiesburg.
While it hasn't been all puppy dogs and rainbows in Hopson's three seasons in the Hub City, he has posted a winning record each year and led the Eagles to a pair of bowl game appearances.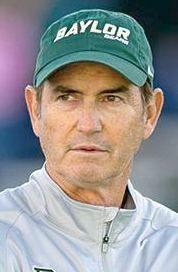 However, earlier this week, Hopson was shot down by the school's administration (and, again, "certain" supporters) in trying to build up the USM football program back to the Bower days, when he was stymied in his attempt to hire former Baylor head coach Art Briles as his new offensive coordinator.
Briles took over the Baylor program in 2008 and, after back-to-back 4-8 seasons, the Bears never had a losing season again under Briles. Prior to his arrival, Baylor was 26-67 (with zero winning seasons) in the preceeding eight years while going 65-37 in Briles' eight-year stint.
Briles won a pair of Big 12 titles, finished with 10 or more wins four times, four Top 25 finishes (first time for Baylor since 1986) and led Baylor to six straight bowl games in his final six seasons. Baylor had not been to a bowl since 1994.
The only Baylor player to ever win the Heisman Trophy, Robert Griffin III, was Briles' quarterback in the 2011 season.
Known for his innovative game planning as an offensive-minded coach, Baylor was perennially ranked in the Top 10 in offense with Briles at the helm and, thus, the reason Hopson wanted him on his staff.
In May 2016, Briles was fired by Baylor in the middle of a sexual assault scandal stemming from 2012-2016 that involved multiple football players. However, Briles was never directly linked to any wrongdoing and threatened the school with a lawsuit for wrongful termination, which led Baylor University to provide an out-of-court settlement to Briles in order to stop the lawsuit from going to trial.
Was there more to Briles' side of the story than has ever been released to the public? Well, I think even Ray Charles could see that something doesn't add up. You're fired … oh you want to sue us? Here, take $15.1 million and we won't have to go to trial because you will likely win. At least that is what it looks like to Joe Public — and me.
I don't know what Briles knew or didn't know while any of this was going on, but I do know that he is no Jerry Sandusky, the disgraced former Penn State assistant coach in prison for sexual offenses. Briles did not sexually assault anyone and he has been shunned by the game he loves to coach for the past three seasons, not being able to coach at any school because of fear of bad publicity, I guess.
I condemn the acts of sexual misconduct that occurred at Baylor, but I also believe in second chances.
Hopson is known to have strong Christian values and if he was willing to stick his own neck on the line and bring Briles onto his staff, what does that say?
However, to the powers-that-be at the University of Southern Mississippi it apparently wasn't enough. I guess they are fine with continuing to be a mediocre, second-tier football program in the FBS.
There is no doubt in my mind, and likely Jay Hopson's, that Briles would have been able to turn the Eagles' offense into something very special in a short amount of time. However, we will never know.
It's a wonder why so many people don't understand when other non-supporters of USM athletics refer to the Eagles as the Mustard Buzzards, especially when the powers-that-be at the school don't have the intestinal fortitude to give a deserving man a second chance. 
Isn't that the Christian way of doing things? Coach Hopson thinks so, but apparently the school administration must not … or perhaps that "outside" influence has once again led to another "Act of Stupidity."
Guru Nichols is former sports editor of the Leader-Call.