On this date 23 years ago — which is a depressing thought since many of us remember it as if it happened just recently — a Mississippi boy named Brett Favre signed a contract that made him the highest paid player in history of the National Football League.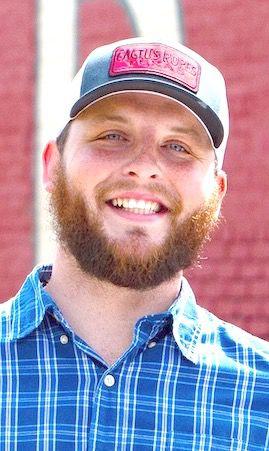 Favre's seven-year deal with the Green Bay Packers in 1997 was worth $47.25 million, which at the time was far above and beyond any other contract in the league. To show how far the NFL has come financially since then, Kansas City Chiefs quarterback Patrick Mahomes set a league record last week when he signed a 10-year extension worth up to $503 million.
Though the numbers have changed drastically over the last two decades, the circumstances surrounding these two deals are far more similar than you might expect.
The then-27-year-old Favre was the reigning MVP and had just led the Packers to their first Super Bowl win in 30 years. With retirement looming over fellow Hall of Fame quarterbacks Steve Young and Troy Aikman, the gunslinger from Hancock County seemed to have a wide-open lane to dominate the league for years to come.
At just 24 years of age, Mahomes has already claimed his first MVP award and just led the Chiefs to a Super Bowl title for the first time in 50 years. With future Hall of Famers Tom Brady, Drew Brees and Aaron Rogers nearing the ends of their careers, there's really no limit to how successful Mahomes can be over the next decade.
Favre's Packers realized they'd found a golden egg, and it was determined to be worth around $50 million. The Chiefs have now found themselves in the same situation — only in today's market, their golden egg is believed to be worth tenfold what Green Bay paid Favre. 
With more than half a billion dollars invested in their star quarterback's future, the Chiefs might want to consider using Favre's time with the Packers as a case study on how to maximize Mahomes' success and get the most bang for their bucks.
For starters, they shouldn't wait until the next "greatest show on turf" rolls around to decide it's time to surround their new franchise player with dependable playmakers on offense. That didn't work for the Packers. 
They also shouldn't procrastinate in developing future leaders of their defense, forcing their quarterback to carry the team on his back in his 30s when his athleticism isn't quite what it used to be. The Packers tried that, too, and it always came back to haunt them in the playoffs.
Last but not least, they should keep in mind that their golden egg won't be the last to be discovered. Just three years after Favre's deal was signed, the Patriots drafted a lanky kid from Michigan named Brady, and Super Bowl rings became significantly harder to come by.
Favre ultimately became one of the greatest to ever play, starting in 275 consecutive games before parting ways with the Packers. They never did, however, get to hoist a Lombardi trophy during the lifetime of his record-setting contract. 
Now it's the Chiefs' turn. The ink is already dried, and Mahomes is guaranteed a fortune that will last for generations. If they want a different outcome, they'll need to learn a few things from the career of Southern Miss' brightest star. 
Brad Crowe is sports editor of the Leader-Call. Email him at