On Nov. 6, 1869 Rutgers played Princeton in the first college football game. Unlike today's age, that inaugural matchup was more like soccer in that you could not catch or throw the ball. However, it was the first recorded college game, which resulted in a 6-4 Rutgers victory. One week later, the same two teams met again and Princeton got revenge with an 8-0 victory.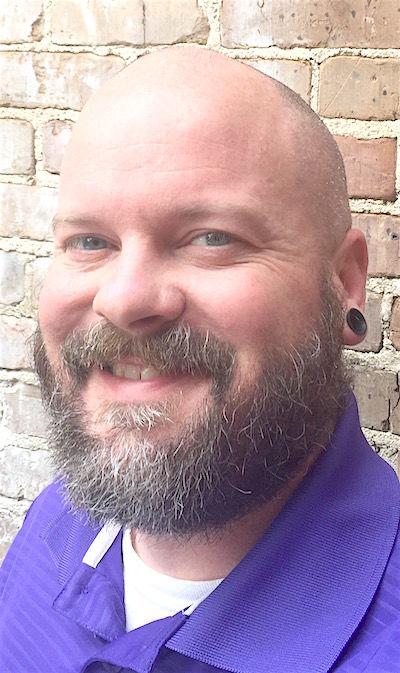 The gridiron game that we watch today has, just like nearly everything else in life, grown by leaps and bounds from the days of its infancy. And I (like pretty much all of you) are so glad that season No. 150 is now under way.
It's just too bad that Rutgers and Princeton did not come up with a way to honor the first college football game by playing each other this year. It would have been awesome for them to play on a make-shift football field with uniforms similar to that era. But, what's done is done, and there's no looking back. Shame on both schools.
However, like the game has done, we must move forward.
We had what the national media dubbed as Week 0 last Saturday when Florida rallied and hung on to knock off Miami 24-20 in Orlando. And, in the nightcap, the folks in the Aloha State held their collective breath as Arizona quarterback Khalil Tate scrambled for a 30-plus yard gain on the game's final play only to come up a couple feet short of a possible game-tying score in the Warriors' 45-38 win over the Wildcats.
If those two games are any indication of how this season will play out (and I think they are) then we are in store for one helluva ride.
UCLA had its chances on Thursday night at Cincinnati, but the Bearcats got the best of the Bruins in a 24-14 season-opening win. Defending national champion Clemson hammered Georgia Tech in an overmatched affair. And while I was finishing typing this, Utah and BYU were tied at 3 in the second quarter before the Utes got a pick-6 to take a 9-3 lead (after a missed PAT), but I had to turn in and get ready for work on Friday without seeing the exciting conclusion of the Holy War. Hopefully, when I woke up, Utah will have done to BYU what Macon Davis did to Alex Hodge. 
On Friday night, (after this column went to press), there were a pair of appealing games on TV as Colorado played Colorado State in a 126-year-old rivalry, while Oklahoma State traveled to face Oregon State in a game featuring a pair of black-and-orange clad OSUs.
But it's today (Saturday) that everything gets turned up to the next level as we have roughly 14 hours of continuous football action to watch.
The Big 3 from the Magnolia State gets under way at 11 a.m. as Miss. State faces La.-Lafayette in the Superdome on ESPNU and The School up North travels to Memphis to square off with the Tigers on ABC. 
The Rebels have a ton of local players staring for them as former Laurel High players Octavious Cooley (TE) and Dontario Drummond (WR) team up with South Jones product Scottie Phillips (RB) on offense, while you can watch Wayne County's Benito Jones at defensive end.
If you want to watch USM from the house (or anywhere other than The Rock) you will have to pony up some money as the Eagles game against Alcorn State will be broadcast on ESPN+ at 6 p.m. It will probably be much cheaper just to go to the Hub City and watch in person.
There are two other SEC games of interest that will appear on ABC as Alabama plays Duke in Atlanta at 2:30 and Auburn meets up with Oregon in Dallas.
The Bama game probably won't be real close, but it is a must watch as former West Jones standout and Crimson Tide freshman defensive end Byron Young will likely get a lot of playing time as he as listed as No. 2 on the depth chart at his position. So make sure to tune in and watch for No. 47 to take the field.
The Tigers and Ducks are scheduled to kick off at 6:30 p.m. and this should be a heckuva game with Heisman Trophy candidate Justin Herbert of Oregon going up against one of the top 10 defenses in the country.
There are a pair of very intriguing matchups also going down on the opening Saturday as Boise State plays Florida State, which had to have a time adjustment because of Hurricane Dorian. Originally scheduled for 6 p.m. on ESPN, the game was moved to Tallahassee and an 11 a.m. start time on ESPN. That led to other changes, too, as the Georgia-Vanderbilt game will be moved to ESPN from the SEC Network. LSU's matchup with Georgia Southern will not be shown on the SEC Network at 6:30. In the late game, Fresno State traveling to face USC in The Coliseum at 9:30 on ESPN.
Boise or Fresno, or both, could make a big-time, early-season statement at a berth in a New Year's 6 bowl with a win today.
There are other notable SEC games as South Carolina meets border-rival North Carolina in Charlotte at 2:30 p.m. on ESPN and Mizzou goes out west to tangle with Wyoming also at 6:30 on CBS Sports Network.
And, as if that wasn't enough, Houston plays at Oklahoma on Sunday at 6:30 p.m. on ABC and the first full weekend of the 2019 college football season wraps up on Monday night at 7 as Labor Day gives us a battle of Notre Dame at Louisville on ESPN.
I have always been known for my picks, so I will go with these: Miss. State, Memphis, USM, Alabama, Oregon, Boise State, USC, South Carolina, Georgia, LSU, Mizzou, Oklahoma and Notre Dame. But, be careful, as time has told us on the opening weekend, there will likely be a major upset somewhere in there. But your guess is as good as mine as who it will be.
Now, let's settle in and enjoy the next few months that are about to fly by as we enjoy the 150th edition of college football.
Happy 150th birthday college football! 
We can't wait to see what you have in store for us this year … and in years to come.
Guru Nichols is former sports editor of the Leader-Call.