When you choose "YOUR" team in college football, it usually takes an act of Congress or death before you will change your mind. In actuality, neither will make you sway away from those colors that you bleed.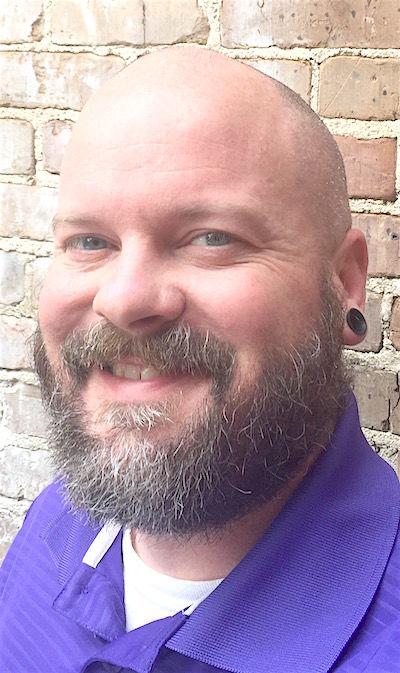 However, for some, a simple move to a new state will make them shun the colors that they once were proud of to take up a new set of threads.
Ever since I met Sean "Murph" Murphy, I knew that he was an Alabama Crimson Tide fan.
As a reformed Yankee, he rolled with the Tide because he had a brother who went to school there — and that is totally understandable.
Now, Murph still loves his alma mater (Southern Miss), but the Golden Eagles are nowhere near on par as Bama or the SEC.
Murph and I are like brothers from different mothers. Consumed by sports and different tastes for beer, but when it came to college football, we were at different ends of the spectrum … until recently.
While Murph had pledged allegiance to the Tide for so many years, he told me a couple of years back that if he were ever to move to Louisiana that he might just defect from the Tide and start rolling with the Tigers.
Well, I will be damned if that didn't recently happen.
After he moved to the Bayou State a few months ago, I received a picture text from Murph's wife Michelle of the once-proud Tide fan wearing a purple LSU T-shirt. And I damn-near cried.
While texting with Murph on Thursday during the first round of the 2019 NFL Draft, I got confirmation that he had ultimately dumped Nick Saban and Bama to jump on the LSU train with Coach Ed Orgeron.
And I couldn't be more proud to have him rolling with me and the Purple and Gold. I just can't wait to take him to Tiger Stadium this fall to truly experience the fullness of being a Bayou Bengal.
Speaking of the NFL Draft, the Cleveland Browns, for the first time in probably two (or three) decades, did not have a first-round draft pick.
Normally the abysmal Browns pick in the top two or three spots. But, not this year, baby.
The Browns traded their only first-round pick to the Giants for Odell Beckham Jr. And that made me very happy.
Before last season, I made a prediction that the Browns would bounce back from a 1-31 record over the previous two seasons to win at least six games.
This was solely based on their selection of former Oklahoma quarterback Baker Mayfield in last year's NFL Draft … but I just had a feeling.
Mayfield led the Browns to a 7-8-1 record last year. It was the first time that the Browns won seven games in a season since 2014 and the first time that they were within a half-game of having a non-losing record since posting a 10-6 finish in 2007.
Now, Beckham is teamed up with former high school and college (LSU) teammate Jarvis Landry with the Browns and the dynamic duo has Mayfield to get them the ball. This will be a special season in Cleveland, I predict.
I now will make a pair of declarations — Murph will have his most enjoyable (yet up and down) college football season in some time and the Browns will make it to the NFL playoffs for the first time since 2002.
Going a step further, I will say that with Murph on my side, the Tigers just might find a way to get into the College Football Playoffs. And the Browns will find a way to play in the AFC Championship game. But whether they make it to the Super Bowl or not, I currently cannot predict.
However, I am going to go to Bok Homa and put $100 each on LSU winning a national title and the Browns winning the Super Bowl.
Either way, I will make some bank, or I will have a helluva time watching my Tigers and a couple of former Tigers playing football this fall.
Guru Nichols is former sports editor of the Leader-Call.