When my older son Caleb was entering the eighth grade and my youngest son Kaden was entering the sixth, I gave them each a new house rule, a rule that shall not be broken under any circumstance — they will play football from the time they are in eighth grade until they graduate.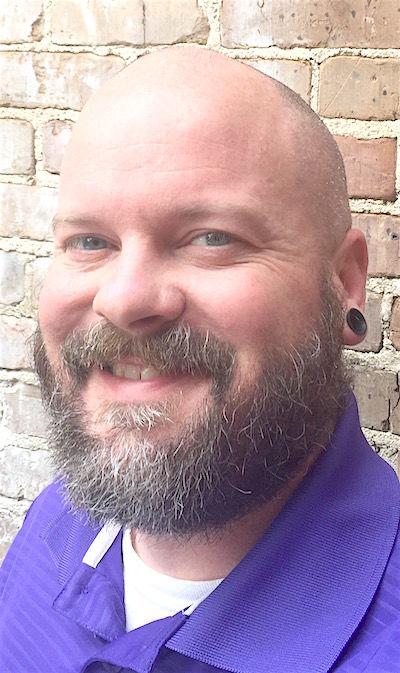 Now, there are likely quite a few of you out there who will think to yourself, "Well, isn't he just an overbearing parent who obviously doesn't have the best interests of his sons in mind."
And that is where you would be 100 percent — WRONG.
You can ask any coach from high school to college to the pros if they think that boys in their mid- to late-teens should at least participate in high school football. The resounding answer of "yes" that you get, from most likely all of them, would prove my point easily. But then you would all be missing my point.
I honestly do not care if all of those coaches answered with a resounding no, it's still our policy at the Nichols' house.
For starters, when I informed my two sons of this new rule, I also told them that it didn't matter if either one of them ever actually played a meaningful snap in a high school game — that wasn't the No. 1 or even a Top 10 reason for this rule.
High school football teaches more life lessons than the kids who are playing it realize. There are lessons learned about teamwork, which will later be used in real-life, work-related situations that they won't even realize until maybe 10 years (or more) after they played their last snap.
Caleb is in the 11th grade and Kaden is in the ninth. This summer, they attended summer workouts and conditioning on Tuesdays, Wednesdays and Thursdays. They were there each morning before 7:30. Not once did they come home with something negative to say other than being sore or tired from the workouts. And that's good for them.
While they don't realize it, they have already started learning about perseverance and how to fight through things when the going gets tough. They will learn that exponentially once the helmets and pads are added to the routine.
Caleb is tall and lean and will see action at long-snapper and some time at wide receiver this season. His little (big) brother outweighs him by 100 pounds and is entrenched on the offensive line.
Over the course of the next two years (for Caleb) and four years (for Kaden), my two boys will learn more about life situations that they will face down the road through participating in high school football than I could teach them with my words.
They will be in situations where they have to overcome adversity. They will struggle in practice or in a game and have to figure out how to fight through it and overcome it, too.
The friendships and brotherhood they form with their teammates will be some of the strongest bonds they will develop in their entire lives. I know this because I still have bonds with teammates I fought on the gridiron with nearly 25 years ago. And I cannot count on one hand the number of stories my father has told me about teammates he played with in the 1950s who he is still in contact with to this day. Those bonds never die.
In this day and age when a lot of parents are discouraging their teenage sons from playing football because of concussions and other injuries that are possible on the football field, I am proud to not be a part of them. You can't be afraid to fail or get injured in order to succeed. 
But it's not the action that takes place on Friday nights that teaches most of these lifelong lessons. No. The majority of the lessons that are taught and learned in high school football occur Monday through Thursday during practice. Preparation for a football game is no different than preparation for life. Because, in life, just like in football, there are winners and there are losers.
The sooner teenagers learn that real life isn't easy and you aren't just handed everything, the better. And what better place to learn this reality of life than on a high school football field?
As for me and my two sons, there isn't a better place.
Football isn't a game for everyone. And not everyone is cut out to be a doctor, lawyer or business owner. But in high school football (just like in real life) you get back from it what you put into it.
If that isn't the quintessential lesson about real life, then I don't know what is.
Good luck this season, boys.
Gur Nichols is former sports editor of the Leader-Call.