We've reached the time of the year when all eyes begin to turn toward the glorious return of football season. Everyone has begun checking schedules, saving dates and discussing how we think our favorite teams will fare in the fall of 2020.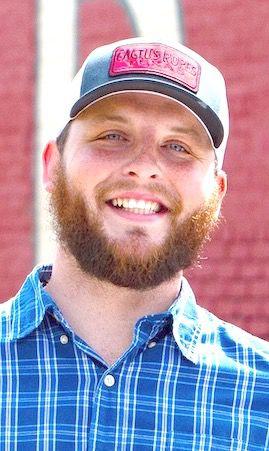 For many fans like me, this is one of the most exciting times of the year. Every team enters August or September with high hopes and a perfect record, although some Browns fans would argue their team usually seems to be behind the curve well before the season ever starts. 
But any time we football fans gather these days, even if we don't want to admit it, there is always an elephant in the room. Will there really be a normal, full-length football season? 
If you're an optimist like me, you tend to focus on all of the positive indications that things are right on track. Schedules have been released with opening kickoffs at every level of competition throughout August and September. Many teams have already resumed group workouts. 
On the other side of the spectrum, there are people who continue pointing out the fact that there are legitimate reasons to be skeptical. 
For example, just the other day, four members of the Texas Longhorns football team tested positive for COVID-19. Many universities, most notably the University of Michigan, have raised concerns about whether teams should be allowed to play if students aren't allowed to return to campus and resume their regular class schedules. 
For a more local example, as I write this, I am also making preparations for an afternoon photo shoot at Wayne County High School with Coach Kevin Gandy and the War Eagles, who still have not been allowed to begin having team practices due to a recent spike in coronavirus cases throughout the county. 
All things considered, even those of us who are optimists have reason to stop and consider just how close we are to seeing an opening kickoff. Even if seasons begin as usual, we have reason to wonder whether leagues will be allowed to complete their seasons with the crowning of champions in the winter. 
So, will the show really go on? Ultimately, in my opinion, that decision is going to come down to us. 
No, we won't be added to any conference calls with NFL commissioner Roger Goodell or the NCAA College Football Playoff committee. But we can, however, impact the outcome of those conversations by simply controlling what we can control. By that, I mean we can help control the spread of this virus that continues to set us all back. We can follow the ordinances that have been put in place by our local government, such as the mask order that was passed in Laurel this week, requiring customers to wear masks while visiting both essential and non-essential businesses. 
We can follow the recommendations of health experts, such as washing our hands on a regular basis and being very cautious about what we touch. 
We can be considerate of those around us by practicing social distancing and making a selfless effort to ensure that we don't put ourselves or others at risk of catching the virus. 
These certainly aren't new concepts. Many have been preaching them for months now, and many counties and communities have seen noticeable increases or declines in their  numbers of cases as a direct result of how well these rules and regulations have been followed. 
Back in March, many jokingly mentioned on social media that football fans in our area would take these concerns more seriously if we thought the virus could eventually put football season at risk. Well, here we are. It is no longer a laughing matter. If we want to see football in the fall, we all must do our part to keep our communities healthy. 
The coaches are eager to get back on the sidelines. The players are eager to get back on the field and have an opportunity to show college scouts what they can do. We as fans are certainly eager to see them return to action and enjoy one of our favorite times of the year. 
Let's start answering that question with our actions.