The 2019 Egg Bowl was certainly one to be remembered. There was a little bit of everything: the attention of college football fans nationwide on Thanksgiving night, two head coaches fighting for their jobs (both lost weeks later), a tightly contested game that went down to the wire and more than enough controversy to keep fans talking about it for an awfully long time. It can't get much better than that, right?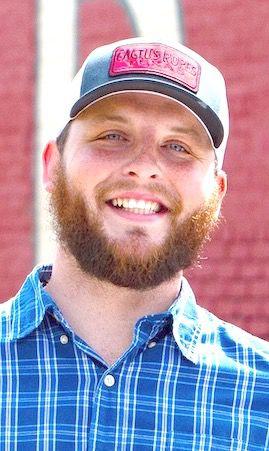 Actually, it very well can. Thanks to the Bulldogs' and Rebels' new head coaches, the Egg Bowl could soon be bigger and better than ever. 
Two of the sharpest minds in all of college football are now holding the reins of Mississippi's two SEC programs. Many — including me — are still in awe that the stars aligned for both schools to land ideal coaches to carry them forward. I'd have been impressed to see just one of them accept the job. Having them both at the helm of the rivalry is nothing short of a match made in Heaven. 
For starters, neither Kiffin nor Leach could possibly be a better fit for his new program than he already is. Kiffin is a young, confident and charismatic risk-taker who always finds his way into headlines. He likes to do things big and in style. At Ole Miss, he has every resource necessary to establish a system that will fit that description. 
Leach earns his own fair share of headlines with his quick wit, but he's a little more of a blue-collar man. He's one of the most intelligent coaches you'll find in the sport, and his philosophies on football and life are pretty straight forward and to the point. Not only does he have coaching experience in the South at Valdosta State (Georgia) and the University of Kentucky, he's also shown he can recruit in this area and develop those recruits into big-time playmakers. 
Along with being great fits as individuals, Kiffin and Leach are likely to bring the best out of each other, both on and off the field. They're both well-known for their knack for building high-octane offenses that light up scoreboards and stat sheets. With programs like Alabama and LSU adapting more and more to that style of play, the Dawgs and Rebs now have the opportunity to jump in a growing trend that could give them a serious edge over other SEC foes. 
But the entertainment won't stop when the game is over. Kiffin and Leach are captivating speakers and quote machines. They both know how to win crowds and rally support for their teams. They'll bring a lot of positive publicity to their programs, which will both strengthen the fan base and make high-profile recruits more interested in staying in — or coming to — Mississippi. 
This is a really exciting situation for everyone on both sides of the rivalry. Both coaches, who had several other options but chose the Magnolia State, are now putting together their coaching staffs and burning up recruiting trails to create a product on the field that will make all of us proud to be involved with. My hope is that fans won't take it for granted. We don't know how long it will last, and we certainly aren't guaranteed to ever find a better pair of men to lead our local teams. Take any opportunity you get to show your support and be sure to savor the memories. I have a feeling that they could be really special.