When opportunities to meet icons are presented, take advantage of it
Last week, I had the privilege of meeting Marcus Dupree, one of the most storied names in the history of Mississippi football.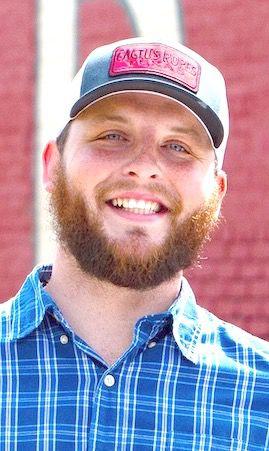 I found out he would be coming to town several days in advance and I tried to encourage a few friends to come along for the chance to meet the guy who was perhaps the greatest high school running back our state has ever produced. 
Unfortunately, not everyone I spoke with about it embraced the opportunity with the same enthusiasm I did. Upon me asking why, we almost always arrived at the same reason: the old cliché that you shouldn't meet your heroes because they never live up to your expectations. 
That seems to be a common opinion to find these days. People are terrified of the idea that their sports heroes might not be as warm and welcoming as their public personas suggest. While this could surely be the case in some instances, I would argue that it isn't nearly as common as people are led to believe. When it comes to most of our local sports figures, you're likely going to be treated with the same amount of respect that you show to them. 
And maybe that's the key to the whole thing: remembering to treat them as equals and showing respect for their time and privacy. Sometimes we as fans get caught up in the moment and fail to even realize that we're treating players or coaches as something less than human when we meet them. They're begged for autographs and photos or demanded to spit out catch-phrases as if they're circus acts rather than human beings. Try to put yourself in their shoes and ask yourself how you would respond in those same situations. 
Meeting Dupree was one of several really cool experiences I've been able to have with sports icons. I've gotten to watch Taylorsville Tartars football with Billy Hamilton of the Kansas City Royals. I've gotten to chat with Dre Kirkpatrick of the Cincinnati Bengals about food recommendations in Tuscaloosa. Once, I even got to sit down for a hotdog with the great Bo Jackson during halftime of a game between Auburn and Ole Miss. 
I was never met with any hostility during any of these experiences. I'm surely not implying that there aren't any rude or unpleasant people in the world of sports. In most cases, however, you're going to get back the same amount of respect that you give to them during the meeting. 
I write all this to encourage you all not to pass up on the rare opportunities to have those experiences yourself. Bring your kids to autograph signings to meet their favorite players. Take the chance to come to meet-and-greet events to shake hands with your favorite stars and tell them how much you enjoy what they do. 
You're only selling yourself short by assuming that they will fail to meet your expectations. More often than not, you'll be met with the same kindness and gratitude that you extend to them, and you'll go home an even bigger fan with a life-long memory to carry with you.