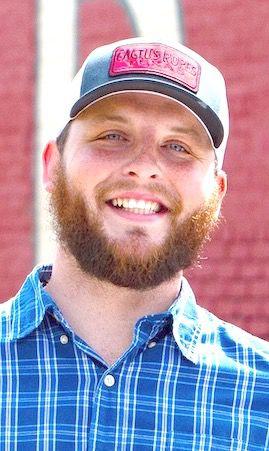 As I was driving home from Baton Rouge the other night, cruising down Interstate 12 alongside a couple thousand Southern Miss fans who joined me at LSU to watch the Golden Eagles compete in an NCAA Regional Tournament, I tried my best to wrap my mind around all the incredible things I've experienced over the last four or five months of covering local baseball.
Truth be told, 200 miles on the road wasn't nearly enough time — especially with my driving — to really soak it all in. 
Baseball in Mississippi is just different. It means more here. It isn't just a ploy to keep kids off the PlayStation or an extracurricular activity to add fluff to a college application. For a lot of folks around here, baseball is a lifestyle. This is rarely more evident than it has been over the spring of 2019. 
For those who live here and don't watch baseball, I urge you to give the game a fair chance. Living in Mississippi without watching baseball is like visiting Paris without seeing the Eiffel Tower or visiting Downtown Laurel without getting a milkshake from PDI. Can you really say you got the full experience? 
But I digress. The last few months have been filled with record-breaking accomplishments, emotional victories and defeats, and inspirational storylines that draw fans into an even tighter bond with their favorite teams. 
I mean, really, what could be more satisfying than seeing the West Jones Mustangs finally bring home their first state championship trophy? Put yourself into the scuffed-up cleats of a kid who has heard stories his entire life of past generations' attempts to bring a title to Soso, getting so close they could almost taste it yet falling just short of that ultimate goal. Try to imagine the sense of pride that will overtake him each time he slips on that championship ring. He went the extra mile, sacrificing precious time and energy to be a part of a team that accomplished something bigger than itself. Try telling those guys that hard work doesn't pay off, then watch them laugh. 
Meanwhile, at the next level, our college teams proved emphatically that Mississippi belongs at the top of college baseball's food chain. The PRCC Wildcats, led by the arm of Northeast Jones alum Miles Smith and the swing of Hattiesburg's Dexter Jordan, made an appearance in the JUCO World Series for the first time since 2002. Matt Taylor, a former Raleigh Lion, even cracked SportsCenter's Top 10 highlight reel with a ridiculous diving catch in deep left field. 
In Hattiesburg, coach Scott Berry and the Golden Eagles proved "Pete Taylor Park magic" to be much more than a myth. Matt Wallner was crowned the school's career home runs king on his way to leading Southern Miss to its fourth consecutive 40-win season. This weekend, the Golden Eagles captivated fans everywhere with grand slams and walk-off victories, advancing all the way to the regional championship and giving a mighty strong LSU team all it could handle before falling on Sunday evening. 
Up in Starkville, where contending for titles has become an annual tradition, the Diamond Dawgs are still going strong in the first week of June. Jake Mangum honored his promise to return for his senior season and captured the title of all-time career hits leader in the SEC. Few teams in the nation have matched the Bulldogs' 49 victories, and they're preparing to win two more next weekend when they make their fourth straight appearance in the Super Regionals. 
Not to be outdone by its rival, Ole Miss scored a mind-boggling 41 runs in three games over the weekend to punch its ticket to the Super Regionals for the sixth time in program history. Of the Rebels' 23 NCAA Tournament appearances, 17 of them have come under the guidance of Coach Mike Bianco, whose extensive list of accomplishments has helped propel Ole Miss into the ranks of college baseball's most respected programs.
Put simply, Mississippi baseball is pretty special. The wins and accolades are far from being streaks of luck. They're the results of unparalleled dedication and passion for America's pastime. As my friend and fellow sports writer Tyler Cleveland often says, "Perhaps we should just stitch a baseball onto the state flag and call it a day."
As the college season draws closer to an end, I encourage you to enjoy what is left of the ride. Make a weekend trip to Starkville or Fayetteville to cheer on the Dawgs or Rebs and experience some of the greatest environments the sport has to offer. If that just isn't in the cards, throw some brats on the grill, invite a few friends over and pretend your living room is the Left Field Lounge. 
Sure, the major league season is just hitting its stride, and I'll be cheering on my Chicago Cubs all the way to the bitter end. But baseball is just different here. It just means more. Don't miss out on a chance to be a part of the magic. The memories that come along with it are almost as sweet as that PDI milkshake.