As long as I have been writing for the Leader-Call (and even before when I wrote for The ReView of Jones County) my niche has always been making predictions.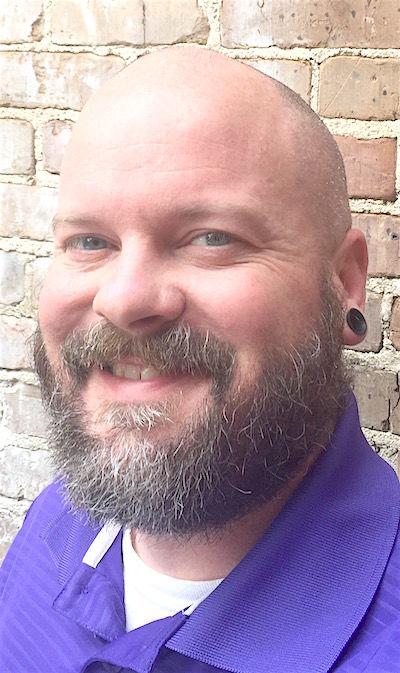 Well, if you were fortunate to read the Leader-Call's 2019 Football Preview magazine, then you know my predictions for college football. But this column is going to be about prognostications for the four high school teams that call the Free State home.
So, let us start in alphabetical order …
After a 10-4 season, the Naders are hungry to get back to the South State title game after coming up a game short last year. But this isn't the same group of Tornadoes that has produced D-I prospects in the past under head coach Todd Breland. With the departure of defensive coordinator Ronnie Cochran and defensive coach Ryan Milner (both to NE Jones) the defense (while solid with a lot of potential) will take a step back this year.
Laurel does return Xavier Evans at quarterback, but he doesn't possess the same size, or playmaking ability that former LHS QBs have had. 
The non-region games for Laurel have the Tornadoes playing four teams that combined for a 39-16 record last year with only one sporting a losing record.
Laurel isn't the team it was three years ago, but should still post an 8-3 record with a No. 2 finish in Region 3-5A … but the playoffs will really test the mettle of this group of Naders.
The Tigers struggled to an 0-9 start before winning the season-finale to avoid a zero-win season.
Fast-forward to 2019 and the Tigers could be poised to make a little more noise this time around.
Head coach Keith Braddock has a favorable schedule to start the year as four of NEJ's first six opponents combined for a 9-36 record last year, with two of them only winning a single game, like the Tigers did last year.
Once the Tigers get into Region 5-4A play they will see a pair of new faces, Florence and Richland, who replace NE Lauderdale and West Lauderdale from last year's slate.
The Tigers have playmakers on offense, led by quarterback Mason Smith and running back Tony Barnes, plus a few key players on defense.
Go to the bank and cash-in on NEJ having a bounce-back year as the Tigers will finish 6-5 in the regular season and advance to the playoffs.
This will be the worst season on The Reservation since the Braves won just one game during the 2014 season.
Head coach Roger Satcher (in his second season at the helm of the Braves) will face his toughest test to date.
The Braves open the season with four of their first five games coming against teams that combined for a 32-17 record last year. And, the season-opener (on the road at Sumrall) comes against a bunch of Bobcats that beat the Braves 36-7 last year.
While South was 10 points away from an 8-4 season last year and a playoff berth, this year will not be nearly as fruitful.
With a mere 13 seniors on this year's squad, Braves Nation will have to suffer through loss after loss. It wouldn't be surprising for the Braves to go winless until mid-October.
I am calling for a 3-9 season on The Reservation.
The Mustangs, after a run to the Class 5A state title game a year ago, have several holes to fill … especially on the defensive side of the ball.
Three of the 'Stangs front four on defense are gone and that will put significant pressure on the three newcomers, who have big shoes to fill.
The good news in Mustang Country is that quarterback Alan Follis returns after taking over the reins of the offense as a sophomore last year (and with a year under his belt) he could make the Mustangs' offense a formidable force.
There are multiple playmakers for West on the offensive side of the ball and the Mustangs could average a touchdown or more per game over last year … but they will only go as far as their revamped defense takes them.
I am going to call for a 9-2 regular season for West Jones, but you can take the Mustangs and Tornadoes predicted finish and flip their final record depending on which team wins their showdown at Mustang Stadium on Oct. 18.
Once West gets into the playoffs … all bets are off. Nobody had the 'Stangs getting past Hattiesburg last year. And, this team, could be better offensively than a year ago. 
That brings us to the beauty of football, especially on the high school level, you never know what you will get on any given Friday night. But that is why we go to the games. That is why we cheer on our favorite high school team because we want them to achieve as much as they possibly can.
It would be great for all four of the Free State football teams to make it to the playoffs, but I just don't see that happening … and picking three of them to make it that far could be wishful thinking.
But this is just my two cents worth of predictions for the 2019 season.
Good luck to all four prep teams that call the Free State home.
Guru Nichols is former sports editor of the Leader-Call.