Earlier this month, former West Lauderdale baseball coach Jerry Boatner was inducted into the National High School Hall of Fame. That is arguably the most prestigious honor in high school sports.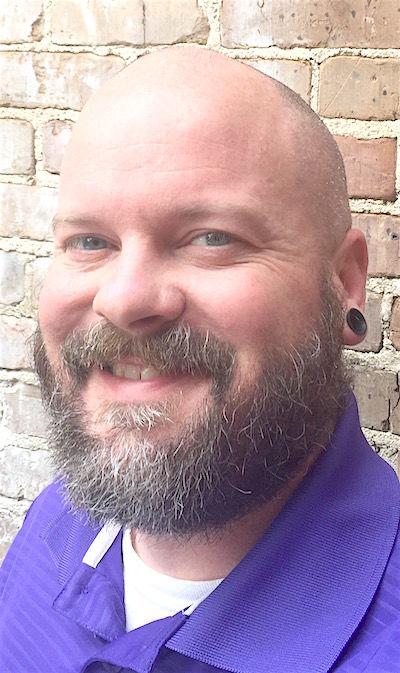 Boatner is just the ninth coach/player or administrator from the Magnolia State to receive such an honor. And it is well-deserved.
After 50 years of coaching (45 at West Lauderdale), Boatner retired after the 2018 season following the Knights' loss in the semifinals of the state playoffs.
During his time as a head coach, Boatner set a Mississippi record with 1,202 wins, which ranks fifth nationally.
He won 14 state titles at West Lauderdale after taking over the program in 1974 (two years before I was born). 
By all accounts, Boatner was a solid dude, even possibly of high character, at least if you were on his side.
But the day that sticks out in my mind about Boatner, regardless of what anyone else has to say about him, was the day that I witnessed him being a sour-puss and red-ass, poor-pitiful-me loser.
During my time of playing baseball at Laurel High from 1992-95, we played Boatner and West Lauderdale a handful of times. 
I remember my sophomore or junior year, I was on second base and I got a decent lead off the bag and almost got picked off — by the Knights' catcher!
My coach (Chuck Blackwell) had warned us about the Knights' catcher having one of the strongest arms in the state and not being hesitant on trying to pick off a runner.
Well, I got a little too far off the bag at second and after receiving the pitch he fired (from his knees) a dart to second and I was fortunate enough to dive back into the back side of the bag before being tagged. I exhaled a sigh of relief as I looked toward the third-base coach's box and saw Coach Blackwell with an "I told you" look on his face.
We won that game by a 3-2 score, if my memory serves me correctly, but that wasn't the game against Boatner that I remember the most.
My senior year of '95 we were predicted by the media to finish sixth in our seven-team district. We went on to finish second and lost in the playoffs to Long Beach.
A couple of weeks before we got to the playoffs, we had a Saturday game at West Lauderdale.
The night before, we played Wayne County at Wooten Legion Filed and lost to the War Eagles, 13-12, in a 10-inning affair. The game ended close to 11 p.m. and we had to be back at the field at 8 the next morning to head to Lauderdale County.
On the bus ride north, we talked about not having a chance against a team that was ranked No. 3 in the state and would eventually win the Class 3A state title. While we were a Class 4A school, the difference in classification meant very little against a powerhouse like West Lauderdale.
About 30 minutes before the start of our game, Coach Blackwell gathered us under an oak tree behind the visitors' dugout and told us to go out there and just have fun. "It doesn't matter about rankings or who they have on their team, just play your game of baseball and have some fun," Blackwell said.
His speech gave us some unfound swagger that we had been missing for most of the season. 
We were set to face one of the best pitchers in the state, Jamie Brown, who played at Mississippi State and even had a cup of coffee with the Boston Red Sox. But this wasn't Brown (or Boatner's) day … it was ours.
We exploded for five or six runs in the first inning.
We knocked Brown out of the game in the second inning.
We hit three or four home runs.
And when the dust settled, the No. 3 team in the state lost at home 12-1 in five innings against a scrappy bunch of Golden Tornadoes from the Free State.
I remember Boatner yelling at his players during and between innings when they came off the field, but there wasn't a damn thing he could do on this day because Jerry was riding our boat.
After the game ended, when players and coaches shake hands, I remember watching Boatner just stay in his dugout, not even having the decency to come out on the field that is now named after him and shake Coach Blackwell's hand.
Boatner belongs in any hall of fame that he may be inducted to. But to me, he will always be that sour-puss standing off to the side after my Tornado teammates and I kicked the dog crap out of his eventual state champions.
Anytime I might be in a down mood, if I can conjure up this memory, it always makes me smile when I think about our "Boat" ride.
Guru Nichols is former sports editor of the Leader-Call.