It's awfully hard to believe, but on Monday, I will have officially completed my first full year as sports editor for the Laurel Leader-Call. It might not be that grand of a milestone in the overall scheme of things (I'm still decades away from retirement and nine years away from getting one of those cool leather jackets like Jim's), but to me, it is certainly an occasion worth celebrating.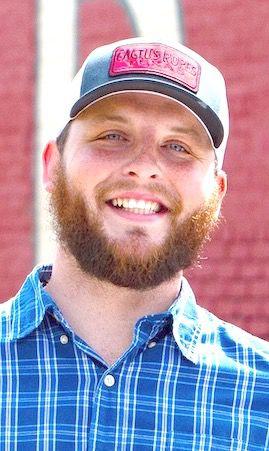 The past year has been one of the best of my life. I've made a ton of new friends, both in the office and in your communities covering local games. I've witnessed incredible games in several sports. Most of all, however, I've had the privilege of shining a positive light on our local student athletes through my work, helping to show the rest of the world what we locals already know — that student-athletes in the Pine Belt are second to none. 
Since I'll be reminiscing all weekend about the memories I've made during this first year, I figured this would be a good time for me to share some of them with you. After all, none of this would have been possible without those of you who have been kind enough to read this section and follow along with me on the journey. 
For starters, I got to cross a dream of mine off the old bucket list just weeks into my tenure here. I traveled more than 14 hours to Omaha, Neb., to cover Mississippi State in the 2019 College World Series. TD Ameritrade Park was everything I'd imagined and more. The lights seemed brighter, the crowds seemed more electric and there was absolutely no mistaking that the games meant more. 
To top it off, the first game I covered happened to be on Father's Day, the first of my life without my father, who passed away a few months prior. My dad was a lifelong Bulldogs fan, and going to Omaha was always a dream of his. Knowing that, I felt just a little bit closer to him that Sunday as I watched State's comeback win over Auburn. He'd have sure gotten a kick out of that ninth inning. 
Then there was football season. There were so many memorable moments and games, but I'd have to say the one I will remember the most is the 2A state championship between Taylorsville and North Side. It wasn't really even that close of a game, with the Tartars winning 49-18, but knowing how much hard work and dedication went into the Tartars' season made it an unforgettable event. 
Just one year earlier at the same stadium (M.M. Roberts), I spoke to then-sophomore quarterback Ty Keyes on the sideline. He had fractured his ankle just a week before the 2018 title game and was unable to take the field with his teammates. I offered a few words of encouragement to Keyes before the game began and assured him that he'd have more opportunities to lead his team to a title if he continued to work hard. In retrospect, I probably should've bet a little money on that one, because he sure didn't waste any time doing just that. 
Though I could go on for hours, I'll wrap this up with one last memory from February when the West Jones Lady Mustangs soccer team took on Long Beach in the 5A state quarterfinals. The Lady Mustangs fought tooth-and-nail to the bitter end in a contest that was decided with goal kicks after two overtime periods. Long Beach won the game, but what I witnessed on the home sideline in Soso that night will always stick with me. 
As all gathered around on the field for one last time, it became very clear just how passionate the coaches, players and fans are about their soccer program. They weren't just a team, they were a family. Each member had committed every ounce of effort they could possibly give to the pursuit of a common goal. That kind of passion is a shining example of why I love our local sports programs. The student-athletes' hard work and dedication is contagious and continuously motivates me to work harder to pursue my own goals in life. West Jones might not have gotten the win that evening, but they demonstrated something that I believe will carry them much, much further.
Again, thank you all for following along with me over this past year. I've been far from perfect, but I'm learning along the way and genuinely enjoying every single moment. Soon, things will begin returning to normal in the sports world, and I'll be back on sidelines near you to make even more memories doing what I love — bragging on all of my friends.