The "Outlaw" is hanging it up.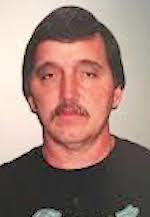 "I'm going to be 60 years old in August and these young boys, I can't hang with them anymore," said Eddie "Outlaw" Breland, a wrestler who will participate in his last event tonight (Saturday).
Billed as "Outlaw's Last Stand," the wrestling event is set for the Myrick gymnasium. Doors open at 6 p.m. and wrestling begins at 7. The event is a fundraiser for the Myrick Booster Club.
Ringside seats are $12 and adult general admission is $10. Admission for children ages 6-12 is $8 and children under age 6 are admitted free.
Breland will join the Southern Sensations — a group he has never wrestled with — against the Black Rangers in the night's headline match.
It will be one of five matches on the night.
Breland grew up in the Glade Community and still has plenty of family in the area. That was one of the reasons he chose to have the Myrick event be his last. He expects family to help fill the gym tonight.
He began wrestling in the early 1980s before taking a 15-year hiatus from the sport before recently getting back into it.
He admits that the photo taken of him that appears on the event flier (and above) "was from about 1995 or 96" and that he has grown in the waistline since that photo was taken.
"I'm just going to show up and do what I can do," Breland said.
Other matches on the card are:
• Charles West vs. Barry Wolff
• Nick Wonder vs. Nathan Frost
• The Daybreakers vs. Chaz Spencer Adams and George Lundy.