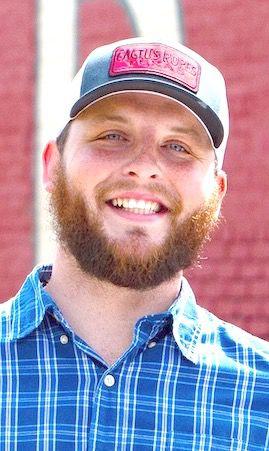 Done. Over. In the books. 
By the time you see this edition of the paper, our 2019 football preview magazines will have been sent to the printer to be published. Our staff and I have worked tirelessly over the summer to put these two editions together and have them ready for Week 1 of the high school football season. 
I had helped with these kinds of projects in the past as a part-time sports writer, but this was my first opportunity to take charge and really help create a preview magazine from the ground up. It was a pretty wild experience. 
Over the last month, I've driven hundreds of miles throughout the Pine Belt, spent hours talking with coaches and players, pulled way too many all-nighters, and learned a lot of valuable lessons along the way that I know will make me a better sports journalist in the long run. 
For one, I've become more knowledgeable than ever with our local high school football programs. I'm a Wayne County boy who grew up passionately following local sports, so I've always been somewhat familiar with the teams in our area. However, having the chance to get to know the coaches and players on a more personal level gives you an entirely new appreciation for the level of commitment and hard work they pour into representing our communities on the football field. I'm a huge fan of all our local teams, and I'm so excited for them as they get ready to start the new season. 
I've also learned to a greater extent how incredibly important it is to have a great team around you — not just in sports, but in any tasks taken on in life. A project like this is much bigger than any one person and I'm fortunate to have a staff around me that cares about this magazine and pitched in their own strengths to make sure we delivered a great product. My grandfather Marvin Boyles once told me, "A good friend is worth more than a lot of money." A good coworker is worth just as much. I guarantee it. 
Last but certainly not least, I've gained a whole respect for the sports reporters who have put incredible amounts of work year after year into creating these previews for our local teams. Mark Thornton, Sean Murphy and Josh "Guru" Nichols have kept this ball rolling for years, putting in countless hours of work — all the while creating three newspapers per week — to make sure our athletes receive the recognition they deserve. Paul Keane of the Wayne County News has been previewing high school football teams for decades, several of which I grew up ecstatic to read about each August when I went to school there. Their years of dedication are a big part of what inspired me to follow suit and I hope to keep learning from them and building off their foundations to make this thing bigger and better than ever. 
I believe I can speak for our whole staff when I say we're thrilled to finally put these magazines into your hands to be read, debated with friends and family and stored in boxes that'll be pulled out of the attic years down the road to bring back a few old memories. I sincerely hope you'll all enjoy them, and I hope you'll follow along with me for what is sure to be one heck of a football season.
The magazine will debut Aug. 22.