You've all heard and read the name more times than you could count. If you aren't a fan of the Taylorsville Tartars, you've probably heard the name more times than you wish you had. But make no mistake about it: The recognition senior quarterback Ty Keyes has garnered over the past four years has been earned, not given; and what he and his team have accomplished during that time is worthy to be remembered.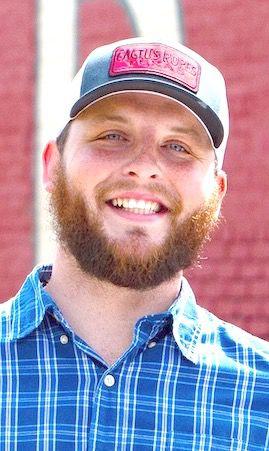 I first met Keyes in August 2018 on a Friday night at Raleigh High School. New to that particular area as a freelance writer, I knew very little about Tartars football or its storied history of producing exceptional athletes. I knew even less about the freshman quarterback who was making his second career start that evening. By the time Taylorsville's team loaded the bus after beating the Lions 40-22, I knew just as well as everyone else in attendance that something special was beginning to unfold — and did it ever. 
In his first high school season, at age 14, Keyes was one of only 15 players throughout the country to rack up more than 5,000 total yards of offense. He was the only freshman among the Top 50 on that list. As most would imagine, that success propelled the Tartars to a 15-1 record, ending with a 2A state championship victory in December. 
His sophomore season entailed more of the same. Keyes posted just over 4,000 total yards and 43 touchdowns, leading the Tartars to a 14-0 record before suffering a season-ending ankle injury in the South State title game. He was voted Class 2A's "Mr. Football" that year, a title that he has yet to relinquish.
After working tirelessly throughout the offseason to recover from his injury, the Tulane commitment came back even stronger as a junior. Less than a month into the season, he became the youngest player in MHSAA history to throw 100 career touchdown passes and one of only five to do so at any age. He once again led the Tartars to a 15-1 record and a second state championship in three years. 
Keyes' senior campaign began last Friday night after the Tartars' season was delayed for two weeks due to a coronavirus outbreak. If his first performance of the year is any indication of what is to come, then we should probably brace ourselves for an even wilder ride this time around. Trailing 34-14 in the first half, Keyes and the Tartars stormed from behind, outscoring the Seminary Bulldogs 42-8 in the second half to win 56-42. Keyes passed for 342 yards and four touchdowns while also rushing for 103 yards and two scores. 
Those who have followed Keyes' career are likely familiar with the fact that he is now nipping at the heels of former St. Stanislaus standout and current LSU quarterback Myles Brennan's state records for career total yards and career touchdown passes. Schedule changes caused by the coronavirus pandemic will give Keyes fewer games to reach those marks, but he should still have an opportunity to come close in both categories. Heading into Week 2, Keyes is 2,666 passing yards and 36 touchdowns behind Brennan.
Regardless of whether that happens, I can assure you that the records are far from Keyes' main concern as he works with his teammates in pursuit of a third state title ring. And regardless of whether it happens, Keyes' career is still going to be remembered for a long, long time. 
His place among the most successful signal-callers from The Magnolia State does not hinge on whether COVID-19 allows him to surpass Brennan's records. He's already earned his seat at that table through almost four years of hard work, consistency, perseverance and the incredible efforts of many talented coaches and teammates who have battled by his side 48 times since 2017. 
For those who have grown weary of hearing his name, I'm afraid you'll have to continue bearing that burden for quite some time. The story of Ty Keyes' career is not yet finished. In fact, in the grand scheme of things, the story is only just beginning.