It might be a week too soon, but football is back, baby!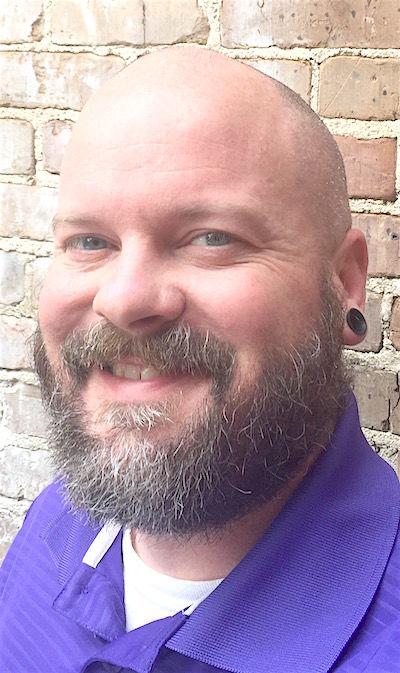 West Jones is slated to travel to Petal High on Friday to play in a jamboree. The other three county schools might be doing the same, but it is not listed on maxpreps.com.
West Jones, the defending Class 5A South State champion, is scheduled to kick off the 2019 season on Aug. 23 when the Mustangs host George County at 7 p.m. in Mustang Stadium.
On that same night, the opening games for the other three teams in the Free State are scheduled to take place as Northeast Jones travels to Franklin County, South Jones makes the trip over to Sumrall and Laurel High will head down Interstate 59 to square-off with Poplarville.
But, it's back baby! Football is here!
Yes, I might be a little bit excited. (Maybe not quite as excited as I am about the potential of Macon Davis knocking Sheriff Alex Hodge out of office, but it's darn near close.)
After our four high school teams get the season under way on Aug. 23, then the gridiron action switches over to the collegiate level two Saturdays from today on Aug. 24 when Florida and Miami face off in Orlando at 6 p.m. on ESPN in the first collegiate game of the season.
Following the Gators and Hurricanes will be a late-night affair with Arizona traveling across the Pacific Ocean to go toe-to-toe with Hawaii at 9:30 p.m. on CBS Sports Network.
So, while this has been printed and is being read by you, last night (Friday) was my last Friday night without football until November, or, hopefully, early December. And I am so excited I have a hard time describing it.
My two sons, Caleb and Kaden, will be playing for West Jones on Friday nights, and that makes me giddy.
Caleb is set to at least be the long-snapper and play on kickoff duty, while possibly seeing some action at wide receiver. His younger "big" brother could be making his Mustang debut along the offensive line this year.
I cannot put into words how proud I am of both of them. It will make for a very exciting two years for Kayla and me, as both of our boys take the field on Friday nights, and possible taking it at the same time.
As is the case in every season in Jones County, the five biggest games (outside of the playoffs) include West vs. Wayne County and Laurel vs. Hattiesburg. The others take place among our four high schools in the Free State.
The Leader-Call "Battle for the Belt" action resumes on Aug. 30 when West Jones plays at NE Jones. Game No. 2 in the series takes place on Sept. 13 when South Jones travels to The Jungle to face NEJ. Game No. 3 is slated for Sept. 27 when Laurel entertains South Jones. On Oct. 4 The Reservation will be the place to be as West Jones pays a visit to South Jones. And, the county battle royal wraps up in what could likely be a "belt" title game as Laurel travels to Mustang Stadium on Oct. 18 to battle West Jones.
The 2019 football season has not been born yet, but I am as giddy as all get out.
You can also look forward to the Leader-Call's annual high school and college football preview magazine, set to hit the streets on Aug. 22, the day before high school football kicks off.
As far as predictions go (you know, that's one thing I'm known for), I predict that West Jones will be a tough out when the playoffs roll around. Laurel will have a subpar season, at least compared to recent history. South Jones will have its lowest win total since 2014 and NE Jones, after a 1-9 season, will bounce back and be playoff bound in 2019.
However, for my college football predictions, you will have to pick up a copy of the Leader-Call's football preview magazine.
Now, for a parting shot … Please do the Free State a favor on Aug. 27 and vote for Macon Davis. As football rolls into another season, it's also time to clean up our county and put a new sheriff in charge.
Guru Nichols is former sports editor of the Leader-Call.