On Thursday, I attended the West Jones football banquet.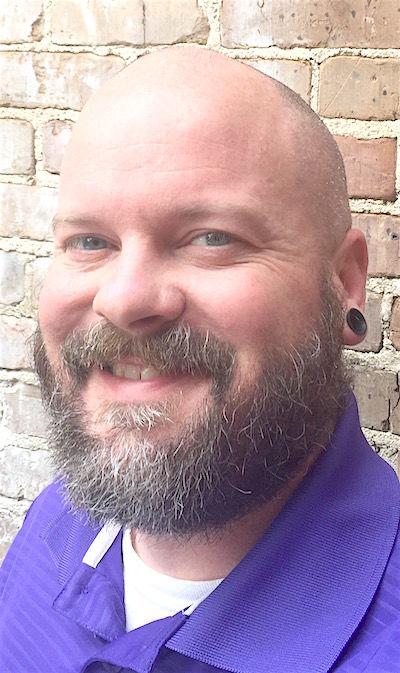 Yes, my older son Caleb was a part of the team that won the Mustangs' first South State championship on the gridiron and my other son Kaden was a ball boy for the team, too.
West Jones head coach Scott Pierson did a great job of putting a final bow on the most successful season in West Jones football history and star defensive end and Alabama commit Byron Young also added a great shoutout to Mustang Nation to wrap up the night's festivities.
Now, if you think that the 'Stangs out in Soso and their "magical" season is the peak for this program, then you better take a second, third and even fourth look at what is going on out in Mustang Country.
Coach Pierson said at the banquet that in his 17 years leading the Mustangs, he has had six teams that were better than this one. However, none of those teams had the same heart, guts and intestinal fortitude that this squad had. I know that for a fact because I was on the sidelines for every play from their preseason scrimmage all the way to the Class 5A state championship game. That's 16 times altogether and this was a special group from the senior class all the way to the role players whose biggest time to shine was at practice as a part of the scout teams.
As spring practice transcends into summer workouts and presses on to fall practice and the start of the 2019 season, don't expect West Jones football to take a step backward. Despite the fact that the Mustangs lost a gutsy group of 22 seniors, they will be right back in the thick of the title hunt this fall with a solid core of starers returning.
The 2020 season has even more optimism as the current crop of sophomores offered big contributions to the run at a state title. And 2021 and 2022 should be every bit as successful as the group of eighth- through 10th-graders at West Jones have some salty dawgs to offer up multiple chances for the school to hoist its first gold football.
I will go as far as making a guarantee that by the time Kaden graduates, West Jones will have won at least one gold ball and it wouldn't be a stretch for me to say that it could be two — or more.
There is something special brewing out in Soso, folks. I'm not making this up. Just make sure you remember that I was the one who told you what was about to unfold before it actually happens.
Now, none of this would be remotely possible if it wasn't for those 22 seniors who are leaving West Jones.
So, Zach, Jalen, Myko, Jon-Micah, Hunter, Walker, Slade, Evan, Dusty, A.K., Jared, Hector, Sley, Tyrone, P-Rob, Jake, Big Country, Byron, C.J., Big, Cletus and Ilan ... I, likely along with all of Mustang Nation, say thank you for your dedication and leadership in leading West Jones football into a new era. Without all of your hard work, sacrifices and commitment to the program, the future would not be possible.
To all of the players returning, and especially to the new senior class, you must take the reins and the foundation that was laid for you by these 22 young men and become the next great class of leaders. But remember, you don't have to be a senior to be a leader. It is the job of every player to be a leader, not just seniors.
For those who were in attendance, it was what Young had to say to the crowd that sums up this season and what could be possible in the coming season, if Mustang Nation continues to rise up as a whole.
"Every one of y'all here tonight should pat yourselves on the back, because every one of y'all are a part of the Mustang family," said Young. "I appreciate y'all for the way you showed up at the state championship game … y'all were there and stayed with us for the entire game.
"I thank y'all for all the love and support that you have shown me and these other 21 players over our four years playing in front of you. I love each and every one of these players … I will never forget this place."
While Young will be off to play in the SEC next year and several of the other 21 seniors will be playing football at the next level, this is not the end for what took place last fall on football gridirons across South Mississippi. Not by a long shot.
This is just the beginning of what could be a very special run for the 'Stangs out in Soso.
Guru Nichols is former sports editor of the Leader-Call.