At this point, there probably isn't enough that could possibly be said to describe what a wild ride 2020 has been for us all. We've experienced so many day-to-day changes in various parts of our lives that we've simply come to expect the unexpected. As is such, of course things were destined to be the same when it came time to create our previews for the 2020 football season.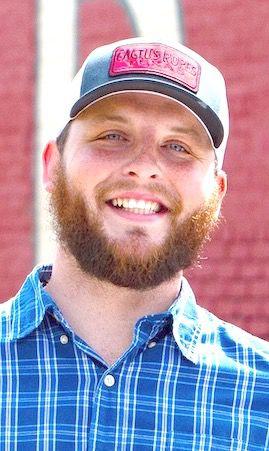 Those three words alone — 2020 football season — would be enough to spark a debate anywhere in America. Who'd have thought even six months ago that the mere existence of a season this fall could become a subject of such great controversy? 
Despite all of the madness, we've still enjoyed previewing what lies ahead for football fans throughout the Pine Belt. 
Of course, there were many bumps in the road, possibly making it the most challenging project I've ever had to take on as a journalist. The levels of uncertainty led to difficulty collecting information about teams, meeting with coaches and players for interviews and synchronizing all of those efforts to produce a preview of something that, at times, just seemed downright uncertain. 
Along those same lines, please allow me to clarify that we requested the same photo opportunities and team information from each of the coaches and football programs featured in our magazine. If any of the previews seem to have more or less detail than another, I can assure you that it had absolutely nothing to do with partiality. Unfortunately, (for us and for you), we were not provided the same amount of material from every team.
I say this, of course, with an understanding of how insanely hectic this offseason has been for our local coaches. They were asked to prepare players for a football season with little to no knowledge of when — or if — said season would be starting, all while protecting the health of their players and rolling with the onslaught of punches that just keep coming their way. They're doing the best they can under the unforeseen circumstances, as are we. 
I'd also be remiss if I did not take the opportunity to thank my incredinle coworkers. Our all-star advertising team outdid themselves with how exceptionally hard they worked to make it possible for us to bring this project to life. My co-editors, Mark Thornton and Sean Murphy, were overly generous in their willingness to help with the creation and development of the content. Our graphic designer, Kassie Rowell, is simply a master of her craft, and I believe you'll understand that once you've seen how phenomenal this year's magazine looks, from cover to cover. 
Our owner, Jim Cegielski, showed faith and support in our vision for this project from Day 1 when we created a game plan to the day we added in the final touches. I believe the most valuable thing an employee can have in any field is the encouragement and support of his employer, and I am truly grateful for his unwavering support of our efforts.
Together, I believe we've managed to create a great product that celebrates the hard work of everyone who has been fighting to make sure the show goes on this fall. 
That sentiment is part of what inspired the phrase, "A season worth fighting for," on our cover. Our local coaches and players haven't just been fighting to play because their wives or parents are tired of having them around the house (although there may be at least a little truth to that) ... They're fighting to play because they have incredible gifts for what they do, and those gifts deserve to be showcased in our local communities. 
We have teams with championship aspirations. We have coaches and players on the verge of breaking records. We have teams under new leadership — either on the sideline or on the field — who are eager to kick off an all new era of football for their programs and make their communities proud.
From the bottom of my heart, I thank those of you who take the time to share in our celebration of all of the great things that are in store for our local programs and student-athletes. I hope you'll enjoy learning more about our local teams, find a few keepsakes to look back on in the future and come away with a greater sense of appreciation for how lucky we are to be sports fans living in the great Pine Belt.
editor of the Leader-Call. Email him at sports@lead- er-call. com.