There was definitely no shortage of interesting sports headlines over Independence Day weekend this year.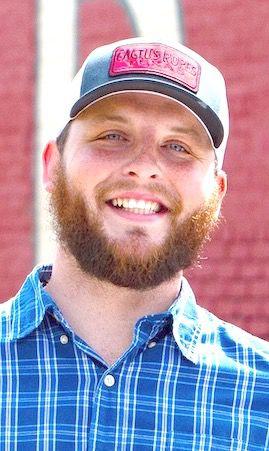 The NBA's revolutionary free-agency frenzy continued, with Kawhi Leonard tipping the scales of power by choosing the Los Angeles Clippers over the L.A. Lakers and Toronto Raptors. 
As written about on Saturday in Guru's column, football fans everywhere mourned the passing of Jared Lorenzen, affectionately known as the "Hefty Lefty." 
Major League Baseball is showcasing its biggest and brightest stars early this week with All-Star festivities, which started Monday night with the Home Run Derby and continue with tonight's (Tuesday) All-Star Game. 
Despite all that, the biggest headlines of the weekend came from the beautiful game. No, I'm not talking about beach volleyball, although that's a very fair argument. I'm talking about soccer, where America was represented on the biggest stages in the world on Sunday. 
The U.S. Women's National Team brought home its second straight Women's World Cup title with a 2-0 victory over the Netherlands in France. Meanwhile, in Chicago, the U.S. Men's National Team finished runner-up in the CONCACAF Gold Cup Tournament, falling 1-0 to Mexico in the final match. 
The biggest stars in all of sports took the opportunity to show support for our national soccer teams, reaching out on social media to congratulate them for their accomplishments. But they weren't the only ones watching. The USWNT captivated worldwide audiences throughout the tournament, smashing previous viewership records. 
All of these signs point to the same thing — the fact that it's time we show soccer the respect it deserves as an emerging sport in America. 
"That's nonsense, Brad! Maybe they care about soccer in other places, but not around here!" 
I'm glad you brought that up, imaginary opposition, because it gives me the chance to prove just how wrong that argument is. Jones County happens to be home to some of the most consistently successful high school soccer programs in the state. In fact, the West Jones Mustangs finished last season as runner-up for the 5A state title. The Jones Bobcats men's team made the NJCAA playoffs for the first time in program history this past winter. 
Some locals are even taking their talents far beyond the high school or collegiate level. Carly Mauldin, formerly of West Jones and Mississippi State, just began her professional soccer career overseas in Finland. 
So, yes, there are plenty of people in our area who care about soccer. Our local schools are fortunate to have excellent coaches, who continually raise the bar for students who are eager to take on the challenge. The accomplishments of the USWNT are inspiring young girls right here in South Mississippi to chase their dreams, stay active and stand up for what they believe.
For decades, I've seen local sports fans thumb their noses at soccer for being a foreign sport played by foreign athletes. I believe it is now pretty safe to say that is no longer the case. 
Give it a fair shot. Visit one of our local schools this winter for a game and see for yourself how much time and effort is being poured into the game right here in our backyard. 
It really is a beautiful game. With enough support from local sports fans, it will continue to have a positive impact in the lives of our local student athletes.