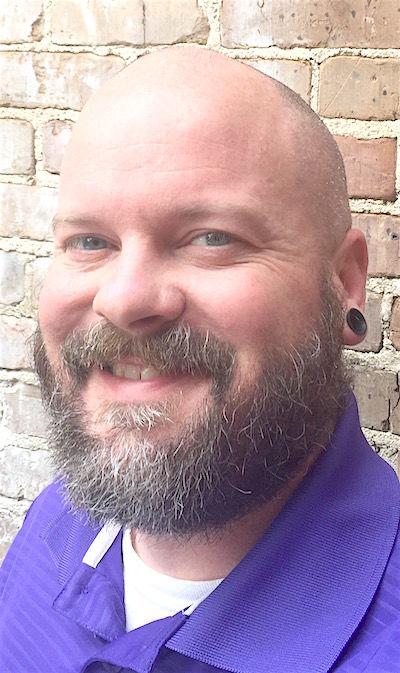 I have been fortunate as my two sons have grown up to have been one of their baseball coaches every year they played.
My dad was only able to be a coach for my team once. But I will never forget it.
I was 14 years old the season that my dad was an assistant coach for our Dixie Boys team — OSCO. He even bought me my own jersey because I wanted to wear No. 35 because of Frank Thomas and we didn't have a jersey with that number.
My dad taught me to never argue with an umpire over balls and strikes. However, he did instruct me that while I was batting, if I ever disagreed with a called third strike that I should take my bat and mark an "X" in the dirt where I thought the ball actually was.
During an evening game, I was at bat and "Cowboy" was the home plate umpire. And there are hundreds of people around here who know the identity of "Cowboy."
Well, Cowboy rung me up on a pitch that I thought was off the plate, so, before I exited the batter's box, I reached across the plate with my bat and marked an "X" in the dirt about three inches from the plate.
On my way back to the dugout, with my back to him, Cowboy gave me the old heave-ho and tossed me from the game. Before I made it to the dugout, my dad was on his way to the plate.
He got up in Cowboy's face, nearly nose-to-nose. And, to this day, I do not know what was said. However, midway through their "conversation," my dad did something that he only did once in his lifetime — he turned his cap around backward so he could get closer.
That image is burned in my mind and I can still see it playing out on the field as I type this.
After dad was ejected from the game, we gathered my stuff and left the dugout to watch the rest of the game from the bleachers. As we got to where my mom was sitting, she was packing up her chair and belongings and told us, "If that is how y'all are going to act, then I'm not staying around for any more of this."
That is still one of my favorite memories from all of my years of playing baseball, seeing my dad's rant play out because he was trying to protect me — one of many life lessons that I learned from him and put into play for my own sons.
That got me to thinking about tirades, rants and meltdowns in sports. So, I decided to make my own Top 10 of them, and if you haven't (or even if you have) seen them before, then go to youtube.com and type them in the search bar and enjoy. I sure did while doing my research.
No. 10 — Marshawn Lynch "So I don't get fined"
During media days prior to Super Bowl XLIX, Lynch, during a nearly five-minute interview, answered every question asked of him with some variation of "I'm here so I don't get fined." It was, and still is, hilarious. Take that, Roger Goodell.
No. 9 — Dennis Green "Who we thought they were"
After a loss by Green and his Arizona Cardinals to the Chicago Bears in 2006, Green went off in his postgame interview and became infamous for the line, "They are who we thought they were." 
Leach was head coach at Texas Tech in 2009 when one of his funniest interviews of all-time happened after the Red Raiders lost a game to Texas A&M. This is a must-watch. Here is one sentence of the interview, "(The coaches failed to make) our points more compelling than their fat little girlfriends." He uses the phrase "fat little girlfriends" multiple times.
TV and radio host Rome ended up in a scuffle with NFL QB Jim Everett after referring to him as Chris (a pro women's tennis player) instead of Jim insinuating about Everett's aversion to taking hits on the field. The video quality isn't great but it's pretty darn funny.
This interview with the "franchise" player of the Philadelphia 76ers from 2002 is a cult classic. If you have never seen it, stop and watch it NOW.
No. 5 — Herm Edwards "Play to win the game"
Another cult classic comes from then-New York Jets head coach Edwards following a loss in 2002. "You play to win the game," said Edwards. Well, duh Herm, why else would we play?
No. 4 — Kevin Borseth "Out-rebounded"
This was one that I hadn't seen before I started my research, but it is in the Top 5 because it is such a great tirade from the then-women's head basketball coach at Michigan after a loss during the 2008 season. Just type in his name on youtube.com and it will come up.
A Top 5 rant in all of sports on every list that has ever existed in regard to the subject. "Playoffs? What are we talking about, playoffs?" Mora's facial expressions make it so much better.
After a loss in 1993, then-Kansas City Royals coach McRae has one of the greatest locker-room meltdowns that has ever been captured on video. Watching him swipe everything clean off his desk is so dang funny. He even throws in multiple bleeped-out words to boot.
There is no interview from the world of college football that is funnier than Gundy's. And, to me, it is the best tirade targeted at a sports writer by any player or coach. And it tops my list because I can never stop laughing when I think about.
I'm sure I may have missed a few that might have been better suited for this Top 10, but Borseth's tirade was the only one on this list that I didn't have to look up. I remembered all the others because I saw every one of them on ESPN SportsCenter at the time that they happened.
Have a Happy Easter weekend and try not to have a meltdown!
Guru Nichols is former sports editor of the Leader-Call.