Top 10 SEC matchup will highlight a challenging week
I told you a few weeks ago how up-and-down picking college football games can be. And the past two weeks have been a prime example.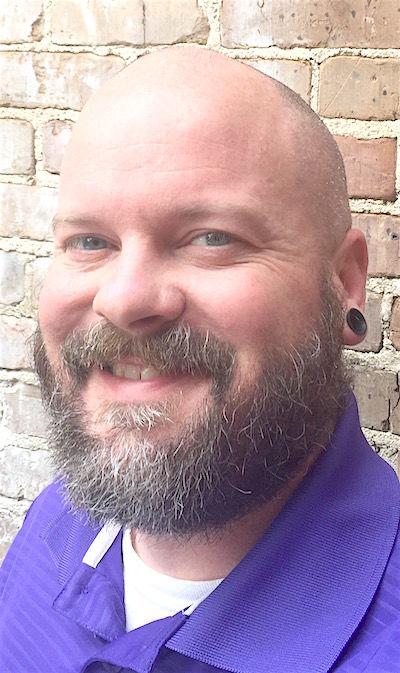 On the last Saturday of September, I reeled off an 11-1 record. Then, the first Saturday of October, I stumbled to a 7-5 mark.
This is a lot harder than it looks. I challenge you to make your picks of the 12 games that I give predictions for this week (and every week) to see how you stack up.
Sorry, I had to go grab a Natty Light and a piece of day-old pizza. Sorry, Marcus, the Natty is so much cheaper than the Ultra and it has the same number of calories, and, honestly, the taste isn't that far off.
Any-who … after last week, I dropped back down under 80 percent for the season with an overall mark of 58-16 (78.4-percent), but I am aiming to bounce back this week. But it most definitely won't be easy.
Sorry, I had another craving, I had to go get some Cajun-roasted peanuts. Also know as — hot nuts!
Now, let's get to this week's picks.
After getting throttled on The Plains at Auburn two weeks ago, Miss. State makes the trek to Rocky Top to face a Tennessee team that looked solid in the first half against Georgia before being out-manned in the second half as the Dawgs won in a rout.
I had trouble with this one, and I did not pick this one with my heart. I am going with MSU because the Vols have lost to Georgia State and BYU, both at home, and are 1-3 on the season in games in Knoxville.
Ole Miss travels to the Show Me State to tangle with Mizzou. And, even though the Rebel Shark Bears smacked down Vandy last week, the going will not be so easy in the trek to Columbia. Give me the home team by double-digits.
Southern Miss gets back on the gridiron after a week off last Saturday and the Eagles will play host to North Texas. This is a must-win for both teams with aspirations of winning their division and playing for a C-USA title. The winner will keep pace with Conference USA West-leader Louisiana Tech.
This should be a solid back-and-forth affair, but I think the Golden Eagles have enough to get by the Mean Green at The Rock.
South Carolina pays a visit to the Hairy Dawgs in Athens and I don't think that the Cocks are stiff enough to rise to the occasion for an upset. Georgia by at least three scores.
Alabama goes out on the road to Aggie-land to face Texas A&M and there's only one way to put this one — Tide rolls.
Kentucky will be at home to face the piggies from Arkansas and I don't see a reason to pick against the home team.
Vanderbilt (1-4) just might be able to pick up its second win of the season as the 'Dores host UNLV (1-4) in Nashville. I know Vandy has been spanked by Ole Miss and LSU in consecutive weeks, but it's time to Anchor Down as the Commodores pick up their second win of the season.
Clemson hosts Florida State in a game that was a battle for ACC supremacy just a few years ago. Not so much anymore … Tigers win by 20.
The Red River Shootout (Oklahoma vs. Texas) renews its annual rivalry at the Texas State Fair at 11 a.m. on Fox today (Saturday) and this one could go a long way in deciding a playoff spot.
Texas battled LSU earlier this year, but I will go with OU because of Jalen Hurts playing quarterback.
Penn State plays at Iowa in a game that could knock the loser out of contention for a Big Ten title game shot. Iowa struggled mightily in a 10-3 loss at Michigan last week, but, for some reason, I am going with the Hawkeyes to bounce back and knock off the Nittany Lions.
The last game on ESPN features Hawaii traveling to the state of Idaho to play on the blue turf at Boise State and I like the Broncos to roll at home in this one.
That will wrap up this week's … wait, what? I missed one?
I just wanted you to read through all of this to get to the game of the week as No. 7 Florida makes the trip to Louisiana to square off with No. 5 LSU.
ESPN's College Gameday will be in Red Stick for this intriguing matchup.
Florida is overrated and the Bayou Bengals will take care of business in primetime on ESPN with a win that will catapult the Tigers into the Top 4 in the rankings.
I'm not being biased in this one, either, but I picked LSU to win it all for a reason this year and this will be the first step in proving why the Tigers will ascend to the top of the college football mountain.
Guru Nichols is former sports editor of the Leader-Call.