If all was right in the world, this would be the first weekend of the greatest tournament in all of sports — the NCAA basketball tournament. We'd all be hanging out with our friends at sports bars this afternoon, eating wings and watching teams compete for the first four spots in the Sweet 16.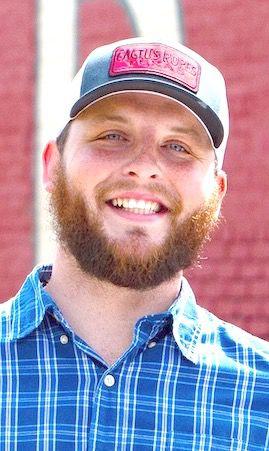 Instead, the 2020 NCAA tournament has been canceled due to the coronavirus pandemic. While it is the right move for the safety of both student athletes and fans (please take precautions, folks), it's still huge disappointment for players who have worked for the opportunity to compete, as well as the fans who look forward to watching the tournament every year.
One of my favorite parts of the tournament season is filling out my own brackets to predict who will bring home the trophy. Just like most people, my brackets always end up being shattered by upsets and curveballs in the first two or three rounds. But that doesn't make it any less fun to try. 
In an effort to salvage some of the entertainment, I figured I'd take a crack at predicting who would've won it all in 2020. I'll do so by using the final projected bracket made by ESPN's Joe Lunardi. Sorry, Bulldog fans, but he doesn't have Mississippi State in the mix, although I like to think the Bulldogs would have made some noise in the SEC tourney and earned a spot. 
Also, for the sake of time and space, I'll fast forward to the Sweet 16. Shall we begin? 
I think the Midwest bracket would have produced one of the most exciting matchups of the tournament — No. 1 seed Kansas versus No. 4 seed Wisconsin. As of late, the Badgers were becoming a trendy pick for the Final Four and even the national title. However, I can't see them getting past Kansas' senior enforcer, Udoka Azabuike. More about him in a minute. 
Another great matchup might have been No. 3 seed Duke versus No. 2 seed Kentucky. I think this would be a one-sided matchup. The Wildcats are ranked 52nd in the nation in team defense. With Coach K calling the shots, Duke's Vernon Carey Jr. would have a field day offensively against UK's defense. 
This is also the round where I think we'd lose our first No. 1 seed. Everyone's favorite underdog, Dayton, would be forced to go toe-to-toe with No. 4-seed Maryland and find out what its really made of. I just have a feeling that the Flyers would be shot down in this one. 
Rounding out the Elite Eight lineup, I've got No. 1 seeds Baylor and Gonzaga joining two No. 6 seeds, BYU and Virginia. 
This is where things get serious. No. 1 Kansas and No. 3 Duke — Vegas' top two favorites to win it all — square off in a rematch of the season-opener, which Duke won 68-66. Standing at 7 feet and weighing 270 pounds, Azabuike is one of the most dominant forces in the league. But I believe the 6-foot-10, 270-pound Carey Jr. would play well enough to stop him from stealing the show, and Tre Jones would shoot well enough from the perimeter to earn Duke another win in a really close game. 
No. 6 Penn State had to get a little lucky to advance this far, avoiding a matchup with No. 3 Villanova due to a first-round upset in my predictions. But this is where the luck runs out. No. 4 Maryland, riding momentum from its win over Dayton, takes this one by 10 to 15 points. 
The second No. 1 seed to fall is Gonzaga, which runs into a BYU team that lives and dies by its success from behind the arc. With the crowd in the Cougars' corner as they fight one of the Goliaths of the tournament, BYU makes it rain 3-balls in the fourth quarter and pulls the upset.
But Gonzaga isn't alone here, as fellow No. 1 seed Baylor falls at the hands of the defending champion Virginia Cavaliers. Since 2018, when the Cavs became the first No. 1 seed to lose to a No. 16 seed, they've seemed to play with that weight on their shoulders every single time they touch the court. They aren't a very great offensive team, but you know what they say — defense wins championships. 
So we arrive at the Final Four with no No. 1 seeds left in the mix. We've got a showdown between No. 3 Duke and No. 4 Maryland, then we get a battle between two No. 6 seeds — BYU and Virginia — which is probably a first. It isn't what most people would've expected, but man, it sure would be fun. 
Maryland was shaky against ranked opponents, going 2-4 against them in the regular season. If you can't bring your A-game on the big stage, the Duke Blue Devils are not the team you want to run into. With experience and poise, the Blue Devils punch their tickets to the big dance with a big win over the Terps. 
In the "Battle of the Sixes," as I like to think it would be called, I think BYU's magic would run out. The 3-point success that helped them take down Gonzaga won't work against the suffocating defense of head coach Tony Bennett's Cavaliers. Virginia enters the big dance with an opportunity to repeat as national champions, which hasn't been done since Billy Donovan did so with Florida in 2007. 
My title game, No. 3 Duke versus No. 6 Virginia, would be a rematch of their meeting on Feb. 29, which resulted in a 52-50 win for the Cavaliers. 
I see the rematch being just as competitive, maybe even tied during a timeout with under 15 seconds on the clock. In that situation, many wise coaches would want to drive the ball into the paint and force the defense to foul or allow an easy bucket. Coach K is as wise as they come, and Carey Jr. would be the perfect player to have the ball in such a scenario. Carey not only scores but gets the and-one to go up by three with under 10 seconds left. Virginia's hopes are dashed by a missed 3-pointer at the buzzer, crowning Duke as 2020 national champion with a 61-58 victory. 
Making this was a lot of fun! The best part about it is that, for once, my bracket can't be busted. If you're like me and have a little extra time on your hands during this new "social distancing" era, fill out your own brackets and email me the results. I'd sure love to read what you come up with. Unfortunately, it's the closest I'll come to seeing it all play out in real life until 2021.